Enterprise Manager 10g Grid Control for Windows is now available for download from OTN.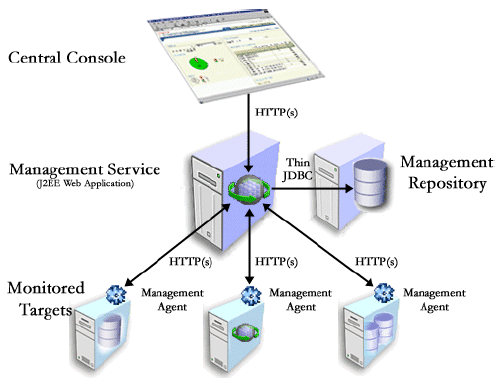 Enterprise Manager Grid Control is a browser-based version of Oracle Enterprise Manager, with administrators logging into a management repository and then going on to manage multiple databases and application servers. The web-based version of Enterprise Manager that comes as part of the normal 10g install only manages that particular database, whilst the Grid Control version is capable of managing thousands of separate instances, managed as part of a computing 'grid'. The idea is, that each database and application server takes care of much of it's own maintenance and tuning, and the EM Grid Control makes it easy to manage, patch and report on servers 'en-masse', allowing a single DBA to manage a large number of low-cost, commodity servers as if they were just a single computing resource.
More details on EM Grid Control can be found on the OTN product page, and in the Oracle white paper Managing the Complete Oracle Environment with Oracle Enterprise Manager 10g.