Canals - check. Cobbled streets - check. Trams and lots of bicycles - check. Erotic shops - check. Refreshingly liberal attitudes and some eye-watering channels on the hotel TV - check. It can only be the Netherlands, and I'm over here staying at a rather nice hotel in The Hague, getting ready for a one-day workshop I'm running for a local consulting partner who are looking to get up to speed with all the latest and greatest Oracle BI products.
This is only a flying visit and I'm here just for tomorrow, flying back later in the evening for a lay-over at Heathrow prior to flying to Washington for the BIWA Summit. Tomorrow should be good actually - the company I'm working with seems pretty much "on the ball" when it comes to Oracle consulting and development, we've got a good agenda and it should be a productive day. In my spare time, I'm working on putting together an Oracle Real-Time Decisions project, to go through the process step-by-step to I can enhance the RTD part of my BI Masterclass; apart from that there's the finishing touches for the BIWA keynote, and hopefully I should get the Oracle BI EE and SOA article back from my Oracle co-author so that we can get it off to OTN and hopefully get it published soon.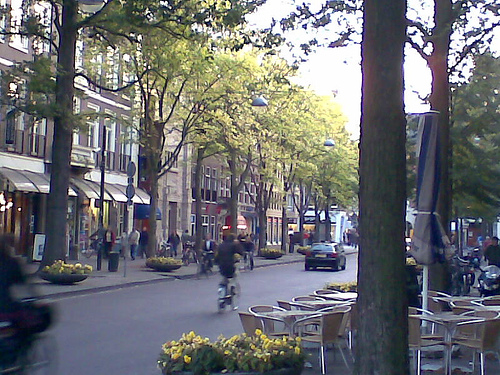 Apart from this, Jon's been working over in Qatar with Borkur on a pretty intense OWB, Discoverer and Oracle Portal project, which apart from ten hour days is also taking place during Ramadan, so I'll probably keep quiet about the nice bottle of wine and relaxing three-course meal I had tonight when Jon next calls. Apart from working over there though, he did get a chance to zip over a couple of links to some interesting articles; this first one by Joel Spolsky looks at the benefits of starting your own consulting/software company and funding it yourself, the second is about something the author calls "tact filters", and goes some way to explain why technies and business people sometimes end up unwittingly rubbing each other up the wrong way. Both articles are well worth a read.
Anyway, time to unpack the suitcase, press a shirt and get ready for tomorrow.