All Aboard the OUGN Conference
I'm writing this sitting in one of the observation lounges at the OUG Norway conference, which this year is taking place on a cruise liner/ferry sailing from Oslo to Kiel and back. We're just pulling in to Kiel Harbour now, the ship docks here for a few hours for anyone who wants to get off, then we sail back to Oslo and arrive around 10am tomorrow morning. The ship we're sailing in - the Color Magic - is the world's largest cruise liner/ferry with a car deck, it's an interesting concept that takes a car ferry, crosses it with a cruise liner and sails between ports about a day or so away from each other, transporting cars and giving passengers a one-day cruise experience.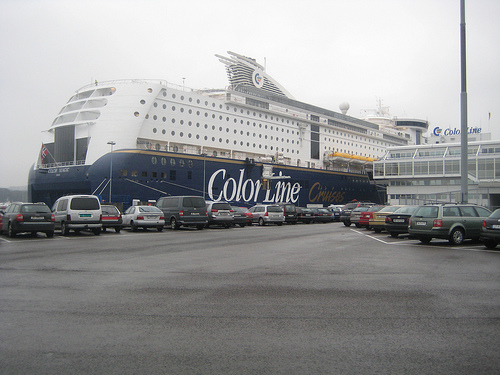 Anyway, we pulled up at the terminal around 10am yesterday, Aaron Merry who I'm with is actually working for the company that owns the ferry, so we were able to park in the company car park and fast-track ourselves through registration. The ship started boarding around 10.30 and the inside was certainly a surprise for me, more like an American hotel with lots of eating and shopping places, a British-style pub (called the "Monkey Bar", are they trying to tell us something?) and a full-on conference centre upstairs with an auditiorium, breakout rooms and so on. The ship is pretty much a floating 15-storey hotel and conference centre that transports cars and trucks between Norway and Germany, you have to say the Norwegians do the shipping bit impressively - it must be the Viking heritage, apparently over here everyone's got a boat and of course several of the world's biggest shipping lines are Norwegian.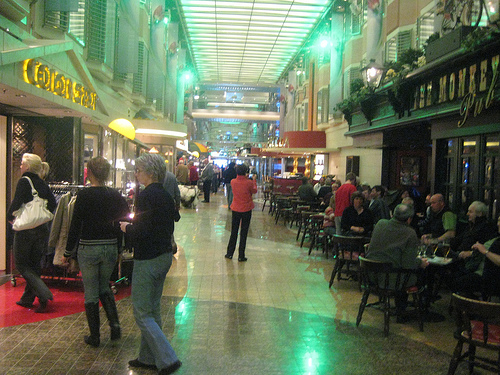 Anyway, conference itself started off with a talk from an ex-Norwegian Prime Minister on technology and society - in Norwegian of course, so I just looked at the pictures and nodded appreciatively every so often - and then I ducked out before the Oracle strategy update - in Norwegian again, spot the and the slight flaw in my plan - to get my presentation together, whilst sitting on the observation deck watching the fjords go by. The talk itself went well - I was fairly critical of myself actually, and it felt a bit strange with the floor shifting about ever so slightly as you were presenting - but the feedback I got was all positive, I don't think there's been much take-up of OBIEE in Norway up until now so the architecture, strategy and methodology content went down well as a concise introduction to the future Oracle BI platform.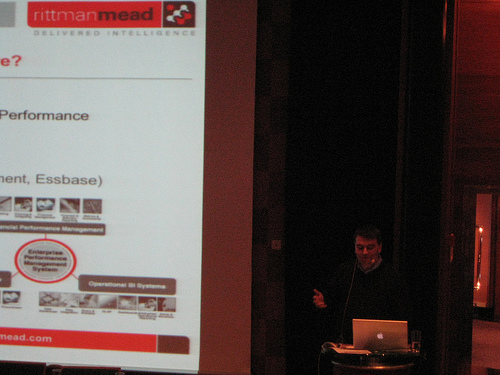 After the entertainment in the evening was a rather nice meal, then as usual I retired early and went back to my room. I was warned that with the rocking motion of the ship I would keep feeling like I was about to fall out of the bunk, in the end I slept like a log and woke up this morning to my "frokost" and with the ship pulling in to Kiel Harbour. Now I'm getting my OLAP and Essbase talk together in time for my second presentation, at 2.30pm this afternoon. There are more photos here if you're interested, and you can download the presentation from our website here.