Open World ended yesterday, and today I took a trip down the peninsula to Oracle's headquarters at Redwood Shores. I actually got the train down rather than hire a car, as I thought it'd be more interesting to get public transport rather than just drive myself down. The train station at King Street was actually quite small, it's tucked away a few blocks behind the Moscone Center and the trains run down past Oracle's offices to San Jose.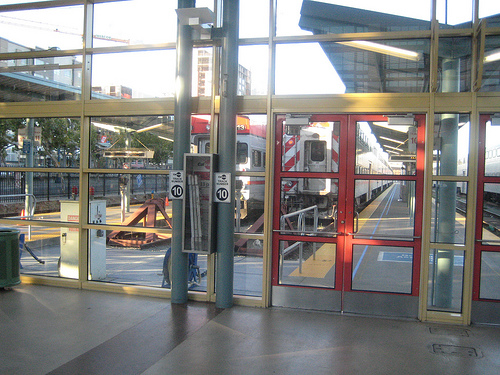 The journey on the faster "Baby Bullet" train takes about half an hour, after which I was picked up and driven to Oracle's offices. The buildings themselves are a bit of a landmark, I guess most of us have seen pictures of the various "database-shaped" buildings around a central lake with the Americas Cup yacht moored by the side. It was a lovely day and certainly quite an impressive sight.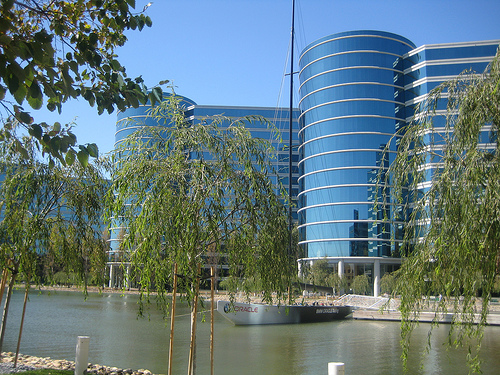 I wasn't just on a sightseeing visit though, as I had a meeting with the product development team responsible for Oracle Warehouse Builder. Here's Antonio, Dave and Michelle (who's coming over to the UK in a couple of weeks to do a briefing on OWB11gR2 for the UKOUG BIRT SIG meeting).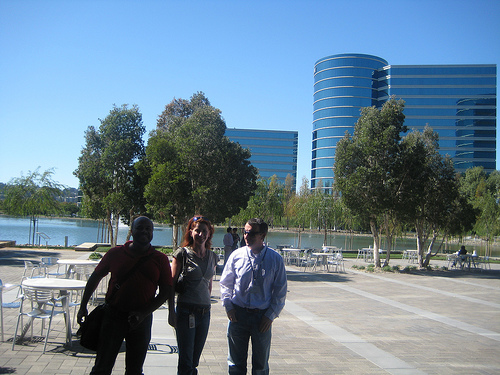 After the meeting we popped out for lunch, then went through some of the new ODI and OBIEE integration features in the OWB 11gR2 beta. Here's me after my lunch, and wondering why the weather back in the UK can't be as good as this, and how I'm going to shift the extra stone I've probably put on after eating my breakfast and dinner in Lori's Diner every day this week.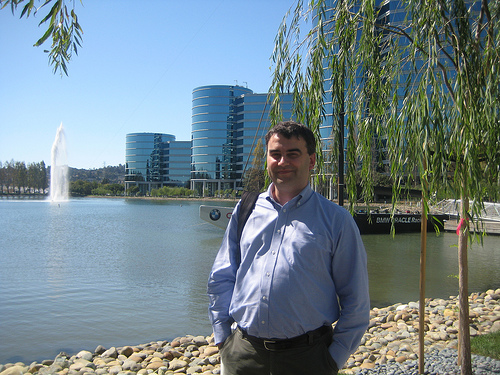 Just to remind me of home though, the train going back was delayed by half an hour. Here's one more photo though, as I said it's quite an impressive place to visit for the day.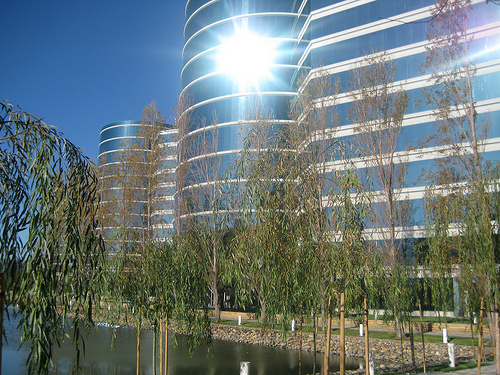 If anyone's interested, I've uploaded all of my Open World 2008 photos to this Flickr set.