Oracle BI Symposium, London
Whilst Borkur was over at the OUGN Conference in Oslo, Jennifer and I were at the Oracle BI Symposium at a hotel in London. This was an Oracle-run event that featured a keynote from Howard Dresner & Frank Buytendijk, a customer presentation by ITV and then three streams of partner sessions.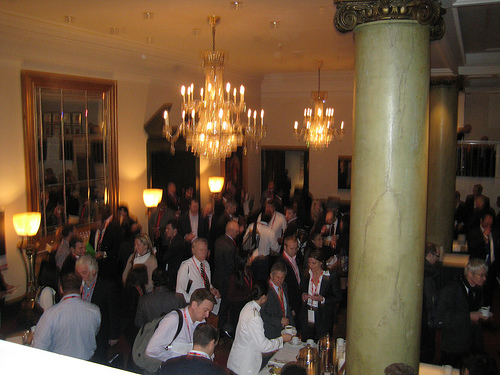 Our session was in the architecture stream and went through the a reference architecture for Oracle BI, DW and EPM technologies. Entitled "Pragmatic Solutions for BI Architecture", it builds on some of the articles we've written recently on the blog and proposes an approach that couples the BI Server with the Oracle database and packaged analytics to deliver reports and dashboards in a much faster timeframe, whilst retaining the flexibility to adapt the design as more requirements come in.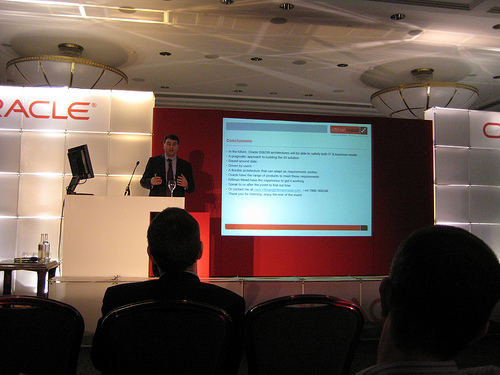 The feedback after the session was pretty encouraging, most of the questions were around the three layer data warehouse design, specifically the process-neutral data store that supports the more traditional star schema, and whether or not the BI Server could actually support metadata models that let you change data sources from your applications to your data warehouse as your system matures. If anyone was at the event or would just be interested in more details on this architecture, just drop me a line.

Other than that, thanks to everyone that came along, and don't forget that Rittman Mead are running their own, free event in London on April 1st where we go into a lot more detail on this subject. Registration for this event is free and is available using this web page.