I had the fortune to attend and present at the Oracle User Group Norway Spring Seminar 2009. The event took place on the grand Color Magic cruiseferry. Though most of the presentations were delivered in Norwegian there was also an English speaking track with presenters such as Oracle Ace Directors Dan Morgan and Sten Vesterli . Though I manage to follow a little bit of Norwegian it took me quite some concentration to follow the other sessions I attended :)
Here is a picture of the Color Magic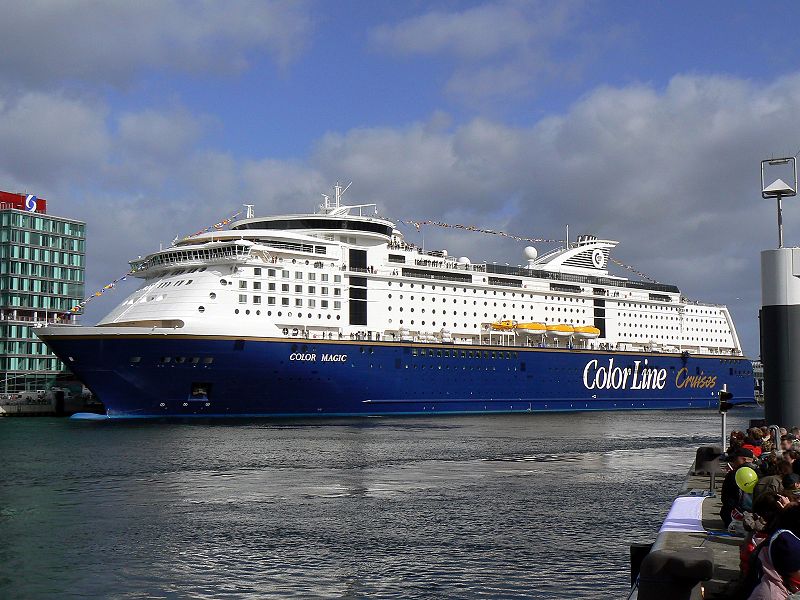 Dan Morris gave a presentation titled Oracle Gems. He had an excellent point on how many fantastic features or packages there are in each release of the database, but since they are free we often don't hear any Oracle sales rep pointing them out. So if you don't read thoroughly through the New Features whitepapers for each release, or plough through the list of new DBMS_% packages then you are very likely to miss out on some real gems. Below is a list of packages/procedures that Dan pointed out specifically. I encourage you to look these up and see just how cool these free (as in beer) gems have to offer:
DBMS_ADVANCED_REWRITE and SQL equivalence statements
DBMS_COMPARISON
DBMS_PCLXUTIL
DBMS_REDEFINITION
DBMS_SPACE
DBMS_FLASHBACK.TRANSACTION_BACKOUT
PL/SQL Warnings: ALTER SESSION PLSQL_WARNINGS
Sorted Hash Clusters
The conference is effectively over now and the Color Magic is making it's way through the night back to Oslo. Many thanks to Truls Bergersen and the OUGN committee for this fantastic event and the opportunity to present here this year!
GIven that I started (and will end) the working week with a client in London and my home base is in Brussels, I will have visited 4 cities in 5 days: Brussels, London, Oslo and Kiel, Germany. Saturday morning I am scheduled to fly to the 5th city in yet another country. Perhaps more on that later...