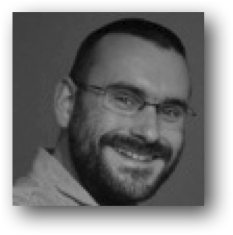 I've recently joined Rittman Mead to head-up our Training area, and for the past few weeks have been working on a number of new topics, modules and delivery channels for our courses. We're now going to be offering public, focused half-day virtual training seminars on the internet, plus some new OBIEE 11g course modules on Exalytics, and some classroom-based training in our Brighton training centre for intermediate-to-advanced level OBIEE 11g developers. Here's the details:
Webinar Series
We are excited to be launching a series of web-based seminars, presented by Mark Rittman and Robin Moffatt. These half day sessions will enable you to learn about specific areas of a product, from the comfort of your own desk. All you need is an internet connection, and headphones/speakers!
We are running them on a weekly basis starting at the end of March 2012, every Wednesday afternoon (UK/Europe time) so that listeners from North America can also join in. The cost is £250 inc VAT per session, payable via Paypal, or you can buy a "season pass" for all eight sessions for just £1250 inc VAT.
To see the details of the sessions, and to book your place, please visit our Webinars page.
Exalytics Training
We are very proud to be launching one of the first training courses for the new Exalytics machine from Oracle.
The one-day course covers the administration and configuration of an Exalytics machine, as well as how to best use the new front-end functionality to make the most of the power of in-memory analytics.
See our Exalytics training page for more information and to book a place on the course.
New public courses
In May, we will be running two new public courses at our new Brighton-based training centre
Less than an hour from London, Brighton is a great setting in which to learn about OBIEE in-depth from some of the industry's most respected and experienced trainers.
OBIEE 11g Bootcamp
There are just a few places left on our TRN202 OBIEE 11g bootcamp running at our Brighton training centre the week of April 13th. Click here to book your place now!