New in 11.1.1.6.2 BP1 is the Logical SQL Diagnostic view for a report.
There's nothing in the release notes about it, nor the documentation, so it's possible that it's a debug option that ought to have been disabled by the default installation. Certainly, when you see the output it's not the kind of thing you'll be using day-to-day.
This post is mainly to point out its existence for those who like poking around in OBIEE (whatever flicks your switch, right?). If you are an end-user, then take the absence of any documentation to presume that this function is unsupported by Oracle unless directed by Support to use it.
If you don't want your users to use this (or the standard Logical SQL view) you can restrict it using the View Logical SQL privilege in Manage Privileges
To use the view, add it from the New View menu -> Other Views ->  Logical SQL -> Diagnostic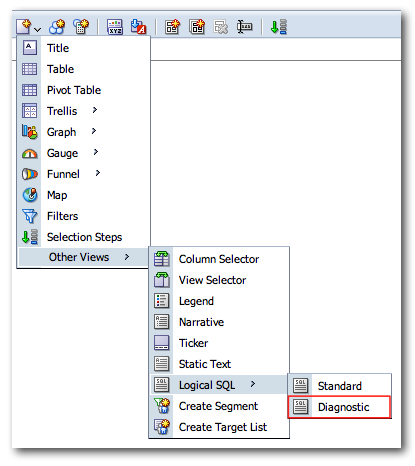 This will add the view into your Compound Layout by default, from where you'll see a long list of diagnostic information - most of it extremely low-level and not 'user servicable'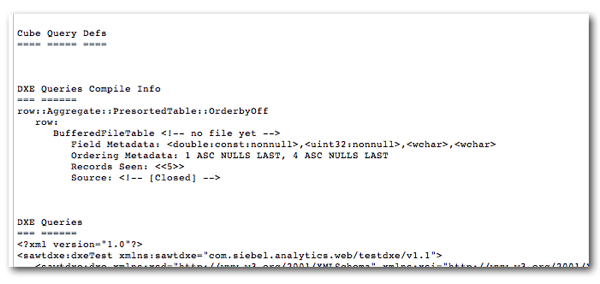 At the bottom of the view are two buttons - one to put the diagnostic information into a dialog window (from where it can be copied), and the other to download the report's resultset, which saves as a sawresultset format (not plain text) for use by Oracle Support.