Photos and Presentation Downloads from the Rittman Mead BI Forum 2013, Brighton & Atlanta
Well, we're all back home now after two very successful Rittman Mead BI Forum events in Brighton, and then Atlanta, earlier this month in May 2013. Around 70 OBIEE, ODI, Endeca and Essbase developers from around Europe got together in the first week in Brighton, followed by around 60 in Atlanta, and we were joined by Cary Millsap (Method R Corporation), Alex Gorbachev (Pythian) and Toby Potter (Data Sift) as special guest speakers over the two events. Thank you again to everyone who came along and supported the event, and a special thanks to the speakers without whom, of course, the BI Forum couldn't take place. In addition, sincere thanks to Mike, Adam, Philippe, Alan, Marty, Jack and Florian from Oracle for coming along and sharing plans and insights around the Oracle product roadmap, and finally; congratulations to Antony Heljula (Peak Indicators Ltd) and Jeremy Harms (CD Group) who won the "Best Speaker" award for Brighton and Atlanta respectively.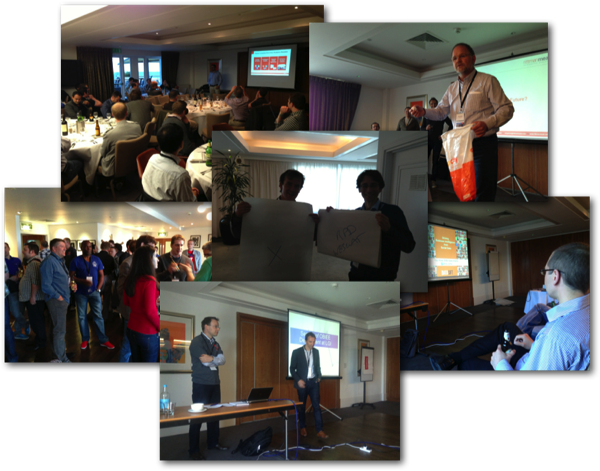 Photos from the two events (a selection from Brighton are above, some from Atlanta below this paragraph) are available in these Flickr photo sets: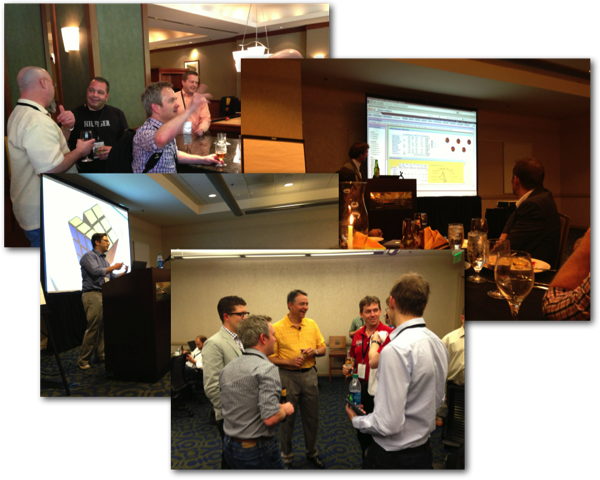 As we always do, we're also making the slides (where allowed by the speaker, and not under NDA) available for download using the links below, including the one-day Oracle Data Integration Masterclass provided by Stewart Bryson, Michael Rainey and myself. Note that Christian Screen's and Jeremy Harms slides are actually online, so I don't think you'll be able to download them from whatever service is hosting them - sorry.
Oracle Data Integration Masterclass (Stewart Bryson, Michael Rainey, Mark Rittman, Rittman Mead)
Brighton RM BI Forum, May 8th - 10th 2013
Atlanta RM BI Forum, May 15th - 17th 2013
So once again - thank you to everyone who came along, especially the speakers but also everyone from our Brighton and Atlanta offices who helped set the event up, and made sure it all ran so smoothly. See some of you again in Brighton and Atlanta next year, and our next outing is to ODTUG KScope'13 in New Orleans - another great event with the BI Track organised by Kevin McGinley - make sure you're there!