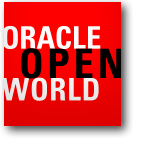 Most readers of this blog will be aware of Oracle Openworld, Oracle's annual conference and exhibition held in San Francisco, California. Openworld is a particularly import event for us as it's when most of the key new product announcements are made, and it's also a chance for us to catch up with our customers, colleagues and friends in the industry, and share our experiences implementing Oracle's BI and analytics products.
This year we're pleased to have six speakers representing us at the Openworld conference delivering sixteen sessions in total, with Jon, Mark, Stewart and Venkat joined by James Knight (Head of Advanced Analytics) and Jérôme Françoisse, who's been heading-up our ODI 12c beta program participation in Europe. We're pleased to be taking part in the ODTUG, EOUC, APOUC and IOUG User Group Sunday Symposiums on the Sunday, and presenting as part of the main conference from Monday through to Friday. Mark, Venkat and Stewart will also be taking part in the Oracle ACE Director / Oracle ACE activities, and we'll be at the Authors Symposium and the DW Global Leaders' forum during the main week - so say hello if you see one of us!
We've put together a page on the website outlining our sessions and where you can find us over the Openworld week, with links to the relevant Content Catalog entries and some general information about Oracle Openworld. We'll also be running a series of webinars after Openworld closes, so if you'd like some more information on Rittman Mead at Oracle Openworld 2013, check out the website page.