The new v309R2 version of the OBIEE 11g SampleApp is now available for download on OTN, based on the 11.1.1.7.1 version of OBIEE and with a number of new dashboards, analyses and integration examples.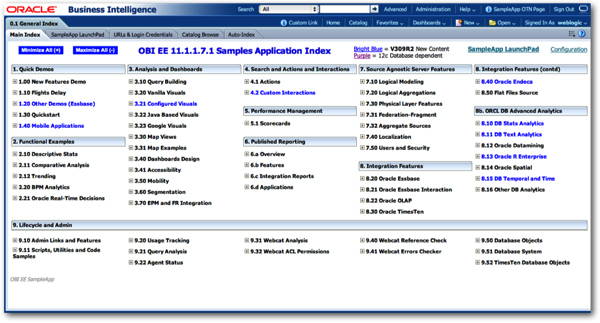 OBIEE 11.1.1.7.1 is of course the version that supports the new Mobile App Designer, Oracle's new HTML5-based mobile BI authoring tool. I covered this new mobile BI option a few weeks ago, and the new SampleApp includes a number of Mobile App Designer demos that you can access either from the main dashboard, or on your mobile device through the new "App Store".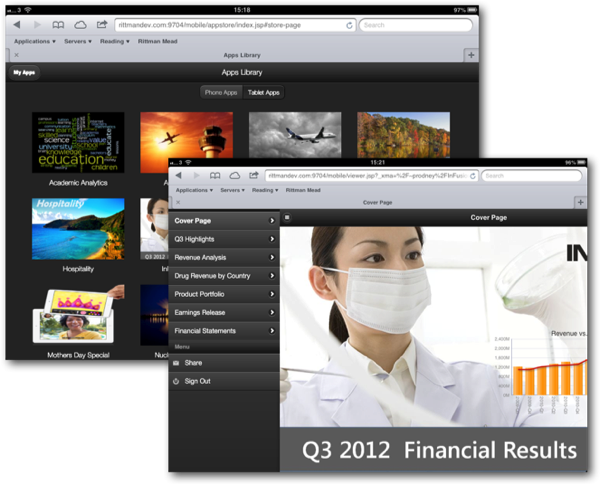 SampleApp v309R2 also comes with the back-end Oracle Database upgraded to 12cR1, which means there's some examples of the temporal queries, pattern matching queries and so on that we covered during the 12c launch.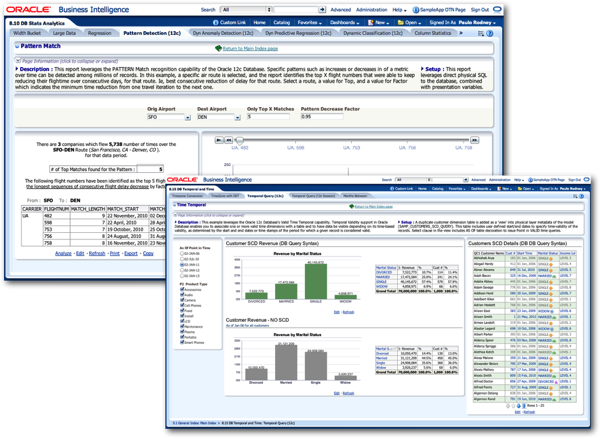 This new version also comes with a couple of "tips and tricks" features that you might want to look into further, to see how they were done. The first one is having two RPDs, and two catalogs, running on the same install, as you can see from the screenshots below - one is on port 9704 whilst the other is on 9502, but they're both on the same IP address.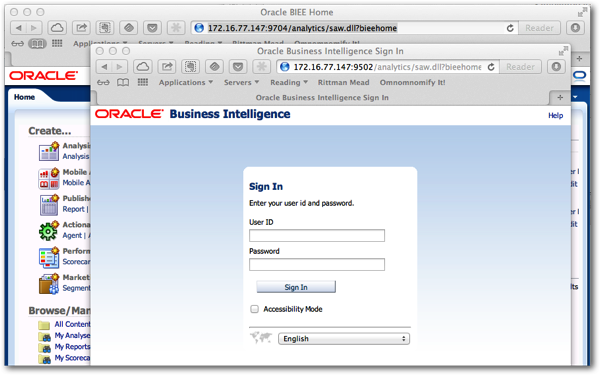 This isn't quite the "holy grail" of hosting multiple RPDs and catalogs on the same installation though - the way it's actually done is by creating a second BI instance within the same middleware home, so you've got two WebLogic domains and therefore two admin servers, two managed servers and so on. It's still useful if you're looking to host multiple demos on the same VM (bearing in mind each install will take another 2GB of RAM because of the WebLogic JVMs), and it also helps illustrate the difference between middleware homes, domains and instances.
The other "tip and trick" that I noticed was the example of displaying image files uploaded into the catalog directly in the analysis results, rather than having to expose them through a WebLogic folder (the res folders that John Cook talks about in this blog post). In the screenshots below, you can see the final dashboard page with a number of catalog items displayed in it, and then the underlying analysis that access them via the saw.dll?downloadfile call.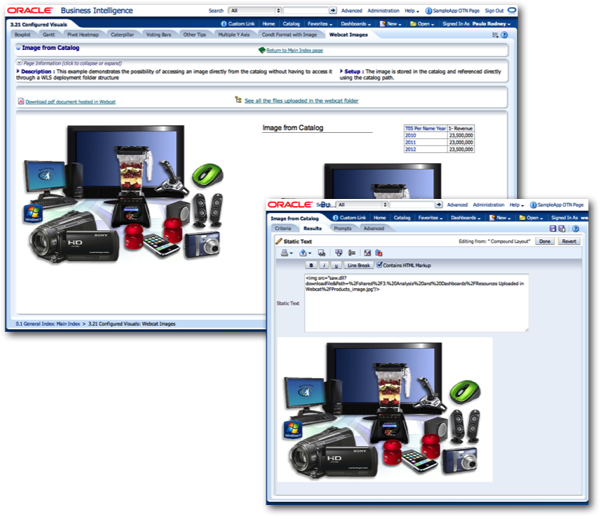 SampleApp v309R2 is available for download on OTN as a Virtualbox VM, along with the what's new guide and a deployment guide for getting the VM up and running.