Rittman Mead BI Forum 2014 Now Open for Registration!
I'm very pleased to announce that the Rittman Mead BI Forum 2014 running in Brighton and Atlanta, May 2014, is now open for registration. Keeping the format as before - a single stream at each event, world-class speakers and expert-level presentations, and a strictly-limited number of attendees - this is the premier Oracle BI tech conference for developers looking for something beyond marketing and beginner-level content.
This year we have a fantastic line-up of speakers and sessions, including:
Oracle ACE and past BI Forum best speaker winner Kevin McGinley, on adding third-party visualisations to OBIEE
Tony Heljula, winner of multiple best speaker awards and this year presenting on Exalytics and TimesTen Columnar Storage
Sessions from TimesTen PMs Chris Jenkins and Susan Cheung on what's coming with TimesTen
Edward Roske, author of multiple books on Essbase, on Essbase optimisation
Oracle's Andrew Bond, and our own Stewart Bryson (Oracle ACE) with an update to Oracle's reference BI, DW and Big Data Architecture
Sessions from Oracle's Jack Berkowitz, Adam Bloom and Matt Bedin on what's coming with OBIEE and Oracle BI Applications
Endeca sessions from Chris Lynskey (PM), Omri Traub (Development Manager) on Endeca, along with ones from Branchbird's Patrick Rafferty and Truls Bergersen
And sessions from Rittman Mead's Robin Moffatt (OBIEE performance), Gianni Ceresa (Essbase) and Michael Rainey (ODI, with Nick Hurt from IFPI)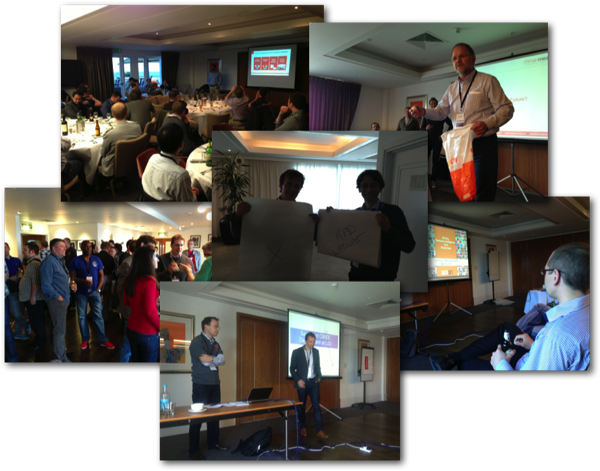 We've also got some excellent keynote sessions including one in the US from Maria Colgan on the new in-memory database option, and another in Brighton from Matt Bedin and Adam Bloom on BI in the Cloud - along with the opening-night Oracle product development keynote in both Brighton and Atlanta.

We're also very exited to welcome Lars George from Cloudera to deliver this year's optional one-day masterclass, this year on Hadoop, big data, and how Oracle BI&DW developers can get started with this technology. Lars is Cloudera's Chief Architect in EMEA and an HBase committer, and he'll be covering topics such as:
What is Hadoop, what's in the Hadoop ecosystem and how do you design a Hadoop cluster
Using tools such as Flume and Sqoop to import data into Hadoop, and then analyse it using Hive, Pig, Impala and Cloudera Search
Introduction to NoSQL and HBase
Connecting Hadoop to tools such as OBIEE and ODI using JDBC, ODBC, Impala and Hive
If you've been meaning to take a look at Hadoop, or if you've made a start but would like a chance to discuss techniques with someone who's out in the field every week designing and building Hadoop systems, this session is aimed at you - it's on the Wednesday before each event and you can book at the same time as registering for the main BI Forum days.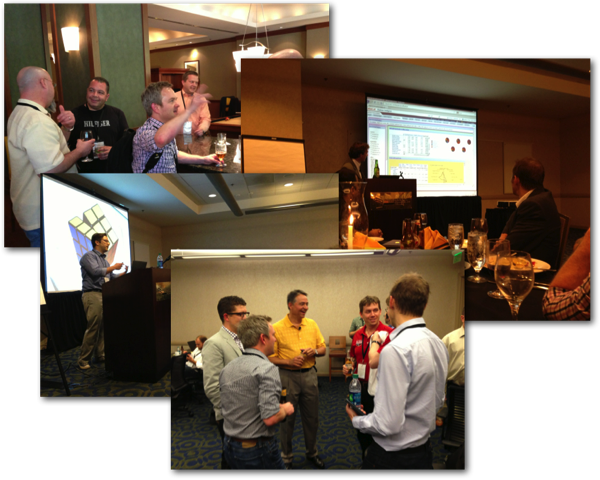 Attendance is limited to around seventy at each event, and we're running the Brighton BI Forum back at the Hotel Seattle, whilst the US one is running at the Renaissance Midtown Hotel, Atlanta. We encourage attendees to stay at the hotel as well so as to maximise networking opportunities, and this year you can book US accommodation directly with the hotel so you can collect any Marriott points, corporate discounts etc. As usual, we'll take good care of you over the two or three days, with meals each night, drinks receptions and lots of opportunities to meet colleagues and friends in the industry.

Full details are on the BI Forum 2014 web page including links to the registration sites. Book now so you don't miss-out - each year we sell-out in advance, so don't leave it to the last minute if you're thinking of coming. Hopefully see you all in Brighton and Atlanta in May 2014!