Last Chance to Register for the Brighton Rittman Mead BI Forum 2015!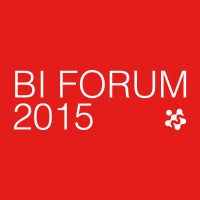 It's just a week to go until the start of the Brighton Rittman Mead BI Forum 2015, with the optional one-day masterclass starting on Wednesday, May 6th at 10am and the event opening with a reception and Oracle keynote later in the evening. Spaces are still available if you want to book now, but we can't guarantee places past this Friday so register now if you're planning to attend.

As a reminder, here's some earlier blog posts and articles about events going on at the Brighton event, and at the Atlanta event the week after:
We're also running our first "Data Visualisation Challenge" at both events, where we're asking attendees to create their most impressive and innovative data visualisation within OBIEE using the Donors Choose dataset, with the rule being that you can use any OBIEE or related technology as long as the visualisation runs with OBIEE and can respond to dashboard prompt controls. We're also opening it up to OBIEE running as part of Oracle BI Cloud Service (BICS), so if you want to give Visual Analyser a spin within BICS we'd be interested in seeing the results.
Registration is still open for the Atlanta BI Forum event too, running the week after Brighton on the 13th-15th May 2015 at the Renaissance Atlanta Midtown hotel. Full details of both events are on the event homepage, with the registration links for Brighton and Atlanta given below.
Rittman Mead BI Forum 2015, Brighton –  May 6th – 8th 2015 
Rittman Mead BI Forum 2015, Atlanta – May 13th – 15th 2015 
We look forward to seeing you all in Brighton next week, or Atlanta the week after - but remember to book soon, before we close registration!