It's now the Saturday after the two Rittman Mead BI Forum 2015 events, last week in Atlanta, GA and the week before in Brighton, UK. Both events were a great success and I'd like to say thanks to the speakers, attendees, our friends at Oracle and my colleagues within Rittman Mead for making the two events so much fun. If you're interested in taking a look at some photos from the two events, I've put together two Flickr photosets that you can access using the links below: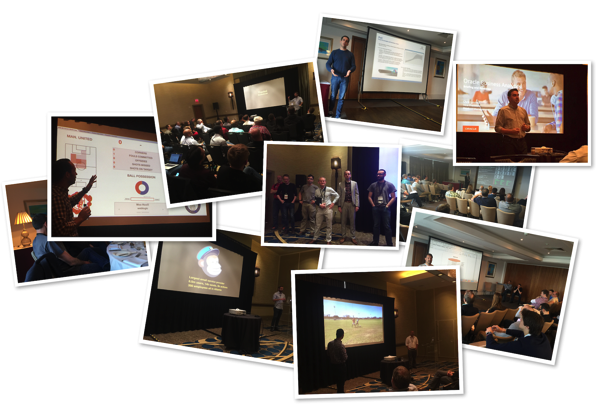 We've also uploaded the presentation slides from the two events (where we've been given permission to share them) to our website, and you can download them including the Delivering the Oracle Information Management and Big Data Reference Architecture masterclass using the links below:
Delivering the Oracle Information Management & Big Data Reference Architecture (Mark Rittman & Jordan Meyer, Rittman Mead)
Brighton, May 7th and 8th 2015
Atlanta, May 14th and 15th 2015
Congratulations also to Emiel van Bockel and Robin Moffatt who jointly-won Best Speaker award at the Brighton event, and to Andy Rocha and Pete Tamsin who won Best Speaker in Atlanta for their joint session. It's time for a well-earned rest now and then back to work, and hopefully we'll see some of you at
KScope'15
,
Oracle Openworld 2015
or the
UKOUG Tech and Apps 2015
conferences later in 2015.