Introducing Rittman Mead's New User Engagement Service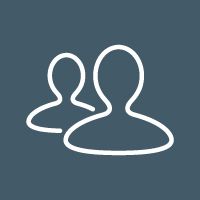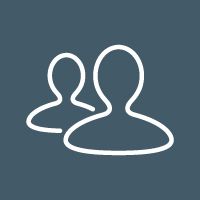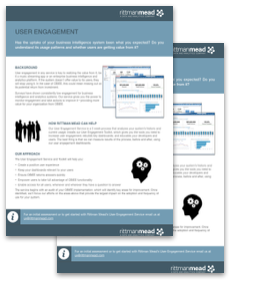 Although you've been hearing a lot on the blog recently about extending Oracle BI&DW with Hadoop and big data technologies, another initiative Rittman Mead have been working on over the past couple of months is user engagement. All-too often developers create BI systems that meet all an organisation's technical goals, but then fail to get adopted by users for reasons we can't understand; all we know is that our brilliantly-architected system just doesn't seem to engage users, and that's just as fatal to a project as the ETL not working or the underlying technology being out-of-date.
Surveys have shown that adoption rates for new BI systems are often as low as 25%, because we don't focus enough on the user experience (UX) or user interface, queries run too slow, the data or reports just aren't relevant or the overall experience just isn't up to the standard that internet users expect now. If you're a BI manager or a CIO for your organisation it's essential that you know whether the BI systems you're providing for your users are actually being used, and it's quite often the case that a BI system provided by the IT department is thought to be well-used by the end-users, but when you check the usage stats you'll find that engagement has really fallen-off since the initial rollout of the system - and the worst thing is, you probably don't really know why this is, all you know is that users aren't happy and they're now looking to implement some self-service tools that'll break your data governance model.
To help you improve user engagement for your BI system and increase the return on your investment in Oracle technology, Rittman Mead are developing a User Engagement Service to address these issues along with a User Engagement Toolkit developed by the likes of Robin Moffatt, Jordan Meyer, Tom Underhill and other OBIEE and UX experts within Rittman Mead. Initial details of the service are on our Rittman Mead User Engagement Service homepage and the Rittman Mead User Engagement Service Datasheet, look-out for more information on these services over the coming days and weeks, and if you're interested in getting-involved in our early-adopter program you can sign-up using the form below and we'll get back to you shortly.