Rittman Mead and Oracle Big Data Webcast Series - November 2015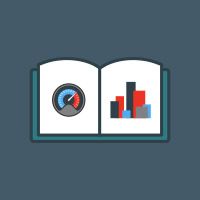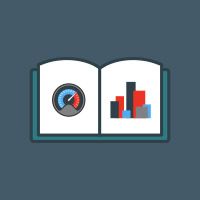 We're running a set of three webcasts together with Oracle on three popular use-cases for big data within an Oracle context - with the first one running tomorrow, November 3rd 2015 15:00 – 16:00 GMT / 16:00 – 17:00 CET on extending the data warehouse using Hadoop and NoSQL technologies.
The sessions are running over three weeks this month and look at ways we're seeing Rittman Mead use big data technologies to extend the and capabilities of their data warehouse, create analysis sandpits for analysing customer behaviour, and taking data discovery into the Hadoop era using Oracle Big Data Discovery. All events are free to attend, we're timing them to suit the UK,Europe and the US, with details of each webcast are as follows:

Extending and Enhancing Your Data Warehouse to Address Big Data
Organizations with data warehouses are increasingly looking at big data technologies to extend the capacity of their platform, offload simple ETL and data processing tasks and add new capabilities to store and process unstructured data along with their existing relational datasets. In this presentation we'll look at what's involved in adding Hadoop and other big data technologies to your data warehouse platform, see how tools such as Oracle Data Integrator and Oracle Business Intelligence can be used to process and analyze new "big data" data sources, and look at what's involved in creating a single query and metadata layer over both sources of data.
Audience: DBAs, DW managers, architects Tuesday 3rd November, 15:00 – 16:00 GMT / 16:00 – 17:00 CET - Click here to register
Audience : DBAs, DW managers, architects
What is Big Data Discovery and how does it complement traditional Business Analytics?
Data Discovery is an analysis technique that complements traditional business analytics, and enables users to combine, explore and analyse disparate datasets to spot opportunities and patterns that lie hidden within your data. Oracle Big Data discovery takes this idea and applies it to your unstructured and big data datasets, giving users a way to catalogue, join and then analyse all types of data across your organization. At the same time Oracle Big Data Discovery reduces the dependency on expensive and often difficult to find Data Scientists, opening up many Big Data tasks to "Citizen" Data Scientists. In this session we'll look at Oracle Big Data Discovery and how it provides a "visual face" to your big data initiatives, and how it complements and extends the work that you currently do using business analytics tools.
Audience : Data analysts, market analysts, & Big Data project team members Tuesday 10th November, 15:00 – 16:00 GMT / 16:00 – 17:00 CET - Click here to register
Adding Big Data to your Organization to create true 360-Degree Customer Insight
Organisations are increasingly looking to "big data" to create a true, 360-degree view of their customer and market activity. Big data technologies such as Hadoop, NoSQL databases and predictive modelling make it possible now to bring highly granular data from all customer touch-points into a single repository and use that information to make better offers, create more relevant products and predict customer behaviour more accurately. In this session we'll look at what's involved in creating a customer 360-degree view using big data technologies on the Oracle platform, see how unstructured and social media sources can be added to more traditional transactional and customer attribute data, and how machine learning and predictive modelling techniques can then be used to classify, cluster and predict customer behaviour.
Audience : MI Managers, CX Managers, CIOs, BI / Analytics Managers Tuesday 24th November, 15:00 – 16:00 GMT / 16:00 – 17:00 CET – Click here to register