Kickstart Your 2016 with Rittman Mead's Data Integration Training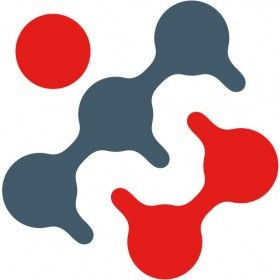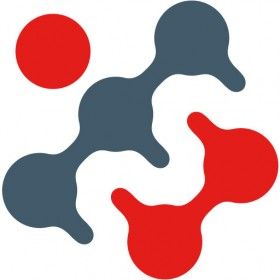 Happy Holidays and a Happy New Year to all! As you begin your 2016 this January, it's time to start planning your team's data integration training. Look no further than Rittman Mead's Oracle Data Integrator training course! We offer a 4 day Oracle Data Integrator 12c Bootcamp for those looking to take advantage of the latest and greatest features in ODI 12c. We also still teach our 5 day Oracle Data Integrator 11g Bootcamp, as we know sometimes it can be difficult to upgrade to the latest release and new data warehouse team members need to be brought up to speed on the product. ODI 11g is also still very much alive in Oracle Business Intelligence Applications, being the ETL technology for the 11g release of the product suite.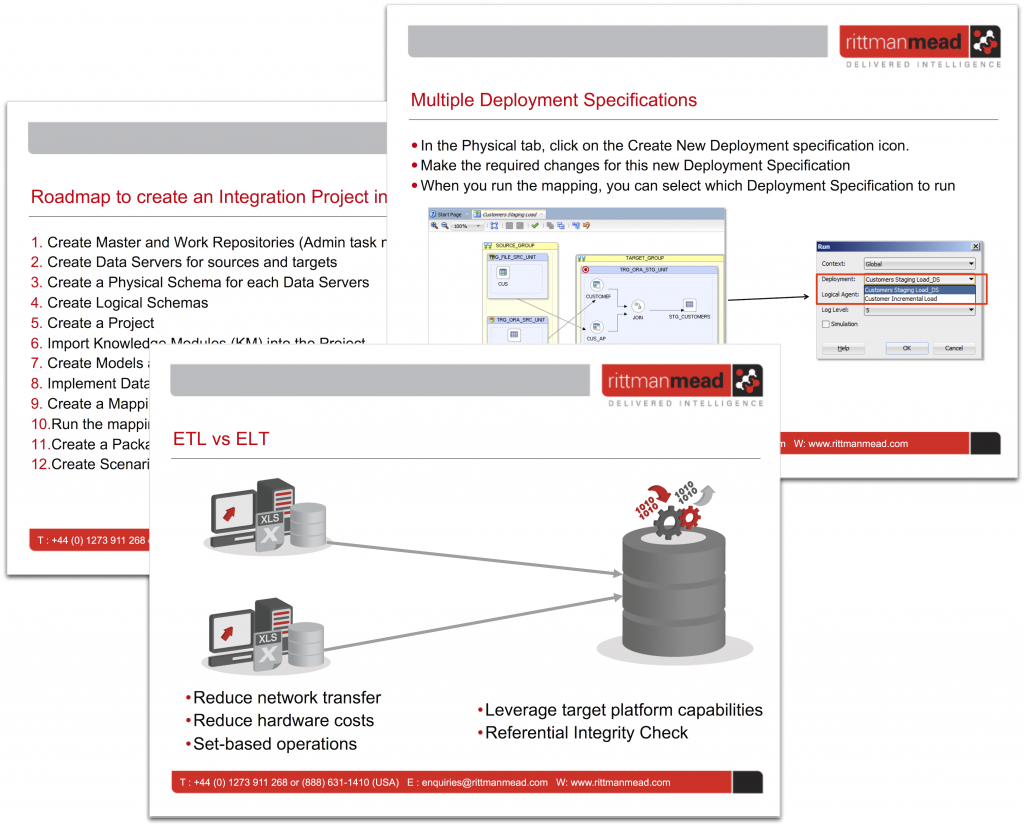 Customized Data Integration Training
BI Apps 11g training has been a hot topic from the data integration perspective over the last couple of years. Rittman Mead have delivered custom BI Apps training for ODI developers several times just within the last year, prompting us to add a new public training course specific to this topic to our public schedule. This course walks attendees through the unique relationship between OBIEE and ODI 11g as the data integration technology, including configuration, load plan generation, and ETL customization. If you have an Oracle Business Intelligence Applications 11g team looking to enhance their ODI 11g skills, take a look at the new ODI for BI Applications course description.
The customization of training does not just apply to BI Applications, but to all aspects of Oracle Data Integration. Whether adding more details around Oracle GoldenGate installation and maintenance to the ODI 12c course, or learning about Oracle EDQ integration, the Rittman Mead data integration team of experts can work to deliver the course so your team gains the most value from its investment in Oracle Data Integration technologies. Just ask! Reach out and we can work together to create a custom course to fit your needs.
Public or Onsite Training?
Rittman Mead has several dates for each course, scheduled to be delivered out of our offices in either Atlanta, GA or Brighton, UK. Take a look here for our ODI 12c bootcamp, ODI 11g bootcamp, and ODI for BI Apps Developers offerings in the US. Look here for the same in the UK/Europe (Note: as of the writing of this blog post, the 2016 UK/Europe schedule had not been released). We also offer the same courses for delivery onsite at your company's office, allowing our experts to come to you! Quite often our clients will combine consulting and training, ensuring they get the most out of their investment in our team of experts.
Why Rittman Mead?
Many folks in the Business Intelligence and Data Integration profession who are looking for a consulting company might think Rittman Mead only work on extremely challenging projects based on the depth of knowledge and type of problems (and solutions) we offer via our blog. The fact is, most of our projects are the "standard" data warehouse or business intelligence reporting implementations, with some of these additional challenges coming along the way. Why do I bring that up? Well, if you're looking for the experts in Oracle Data Integration technology, with experience in both project implementation and solving challenging technical problems, then you've come to the right place to learn about ODI.
Unlike many other companies offering training, we don't have a staff of educators on hand. Our trainers are the same folks that deliver projects, using the technology you're interested in learning about, on a day-to-day basis. We offer you real world examples as we walk through our training slide deck and labs. Need to know why Oracle GoldenGate is an integral part of real-time data integration? Let me tell you about my latest client where I implemented GoldenGate and ODI. Want to know what to look out for when installing the JEE Agent in ODI 12c? We've done that many times - and know the tricks necessary to get it all working.
Our experts, such Jérôme Françoisse, Becky Wagner, Mark Rittman, myself, and many others, all have multiple years of experience with Oracle Data Integration implementations. Not only that, but we here at Rittman Mead truly enjoy sharing our knowledge! Whether posting to this blog, speaking at Oracle conferences, or on the OTN forums, Rittman Mead experts are always looking to teach others in order to better the Oracle Data Integration community.
If you or your company are in need of Oracle Data Integration training, please drop us a line at training@rittmanmead.com. As always, feel free to reach out to me directly on Twitter (@mRainey), LinkedIn, or via email (michael.rainey@rittmanmead.com) if you have any direct questions. See you all next year!