Mike Hibbert - A Celebration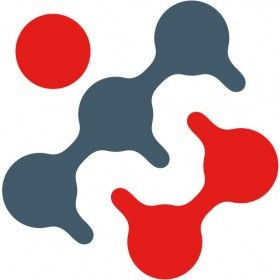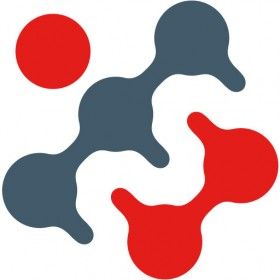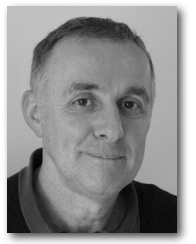 It's been a long while since I graced the blog with my presence and I had always hoped that when I did return, it would be with something new, or exciting to say.  Instead, I find myself writing something much more personal and subdued:  a celebration of one of our dear colleagues who, after a 2 year fight, lost his battle to cancer just before Christmas 2015.
Joining us in September 2010, Mike Hibbert was one of our longest serving team members.  We still don't have too many people with over 5 years service, but Mike was one of us.  I was lucky enough to work with Mike from day one:  he was parachuted into the project I was working on to cover the large gaps in my OWB knowledge and experience.  His role on the project was not that of simply building some mappings (we were already 7 months into the 9 month engagement and the OWB estate had already been built).  Instead, Mike's task was to mentor the clients OWB team and ensure their ETL development capability was in place.  At the same time, he had to come to terms with the OWB estate, review it and where necessary, make it production-ready.  Landing on a project late in the day is never an enviable task for us consultants…even more so when it is your first day on the new job!
Mike brought bags of technical experience in both OWB and OBIEE from his previous roles with Edenbrook & Hitachi Consulting, but what impressed me most about Mike in that first project was the way he built up such a good rapport with all the members of the clients diverse project team.  He gained the teams trust on the technical side early but also engaged with people at a very personal level.  His approach was friendly and easy-going and he would always show an active interest in everything about the people he was working with, be it understanding their perspective on a particular technical challenge or simply talking about last nights TV, major family milestones or the travails of our chosen football teams. His sense of humour was disarming and his natural approach stood him in very good stead throughout his time with Rittman Mead.
Mike spent most of his time with us working on the continent, initially in Belgium, but in 2011 he began working with one of our major clients in the Netherlands.  This was the start of a long and valued relationship with the client, where Mike fulfilled several roles, mainly around OBIEE but also getting his hands increasingly dirty with APEX!  The scope of the projects and the personnel involved changed over time, but Mike was a constant.  He championed new agile delivery methods and became a key member of the clients team, delivering a number of critical solutions to their business units across Europe.  All told, Mike worked with the same client for over 4 years - a mark of his value and importance to them.  He continued to work through his illness and treatment, taking very little time off.  He was still working into his final week.  I came to learn that this was how Mike wanted to tackle his illness and the courage and determination he showed in facing it in this way is an inspiration to us all.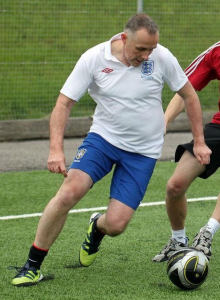 Mike was a vital member of our team.  He was a founding father of the Rittman Mead Fantasy Football League, now in its 4th year and, although he never admitted it, I think he was always a little frustrated that he never won the title.  I always looked forward to the start of each season in anticipation of the interesting team names Mike always seemed to come up with…often cryptic, always cheeky and always guaranteed to raise a chuckle!  As a Manchester United fan, we could always rely on Mike to give us his hints and tips on which of the Red Devils we should have in our teams…occasionally, his advice even made some sense!  Mike's main interests lay in sport.  He kept the illustrious tennis career he had before entering the BI world under wraps for quite a while, but his main pursuits were running and cycling - two things that he put together (with a swim beforehand for good measure) to compete in the occasional triathlon.  Amazingly, he continued his cycling through his illness, raising money for both Prostate Cancer UK and The Christie.  In proposing a UK vs Rest of the World 5-a-side match, little did Mike know that he would initiate the companies longest e-mail debate.  It caught our imagination and we had our first match during our BI Forum in 2013.  Mike played on the Rest of the World side (justified by his working relationship with the Netherlands!) and despite giving away a few years on us all, he duly earned the Man of the Match award.  I hope that we will be able to continue these 5-a-side battles in his memory for years to come.
On a personal level, Mike and I lived relatively close to each other and for a period, this meant us sharing flights to/from Manchester airport.  We spent some very early mornings in MAN departures and many an hour waiting for delayed flights from AMS (and inevitably enjoying the odd continental beer!).  We coincidentally earned our FA Level 1 coaching badges at the same time and each of us coached our own sons teams.  Our conversations would always eventually turn into a discussion of recent results, tactics and training methods…just another example of Mike's personable style and his interest in others.
Mike will be sadly missed as a friend and colleague and the collective thoughts and support of Rittman Mead go out to the family that he leaves behind.
We are keen to lend our efforts to the amazing charitable efforts that Mike started and his family continues. We have some fund-raising ideas, which I think Mike would appreciate and I hope can come to fruition in the near future. In the meantime, if you knew or worked with Mike it would be great to hear your memories of him.