So it's the end of the month, or maybe even the end of the quarter. And you've found yourself faced, yet again, with the task of pulling whatever data will be needed to produce the usual standardized budgetary and / or finance reports. You're dreading this as it will probably eat up most of your day just getting the data you need, combing through it to find the metrics you need, and plugging them into your monumentally complicated custom spreadsheet, only to find the numbers are, well, off.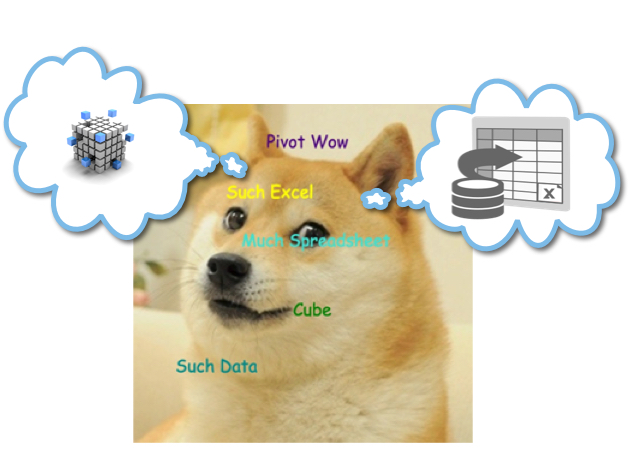 Enter Data Visualization (DV), and its lightweight brother application, Data Visualization Desktop (DVD). My bud at RM, Matt Walding, already did a pretty great post on some of the cursory features of DVD, covering a lot of the important how-tos and what's whats. So check that out if you need a bit of a walkthrough. Both of these great tools tout that you can go from zero to analysis pretty darn quick, and from the extensive testing and prodding we've done with both DV and DVD, this claim is accurate. Now how does this help us, however, in the previous scenario? Well, IT processes being what they are in a lot of mid to large size companies, getting the data we need, to do the crunching we need to do, can be quite the monumental task, let alone the correct data. So when we get it, we are going to want a solution that can take us from zero to report, pretty darn quick.
If you're the one stuck with doing the crunching, and then providing the subsequent results, your solution or workflow probably resembles one of the following:
Scenario 1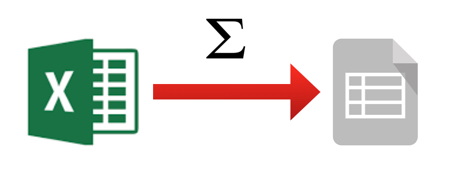 Emailed a spreadsheet with a ton of rows. Download the csv/xlsx and then crunch the rows into something that you can force into a super spreadsheet that has a ton of moving pieces just waiting to throw an error.
Scenario 2

You have access to Essbase, which stays pretty fresh, especially as reporting time draws nigh. You connect to Smartview and extract what you need for your report. See scenario 1.
Scenario 3

You have OBIEE that you depend on for data dumps, and then just export whatever you need. See scenario 1.
While there are no doubt variations on these themes, the bigger picture here is that between the time you receive your dataset and the final report, there are likely a few iterations of said final report. Maybe you're having to make corrections to your Excel templates, perhaps the numbers on your sheet just aren't jiving. Whatever the case may be, this part of the process is often the one that can be the most demanding of your time, not to mention the most headache inducing. So what's the point of my schpeal? Well, wouldn't it be nice to expedite this part of the whole thing? Let's take a look at how we can do just that with both Data Visualization in OBIEE and Data Visualization Desktop.
Data Visualization
With DV, we can simply access any of our existing OBIEE subject areas to quickly create a basic pivot table. Right away you can see the profound time savings garnered by using DV. What's more, you don't need to feel forced into managing OBIEE on premises, as DV is also part of BICS (Business Intelligence Cloud Service) and DVCS (Data Visualization Cloud Service).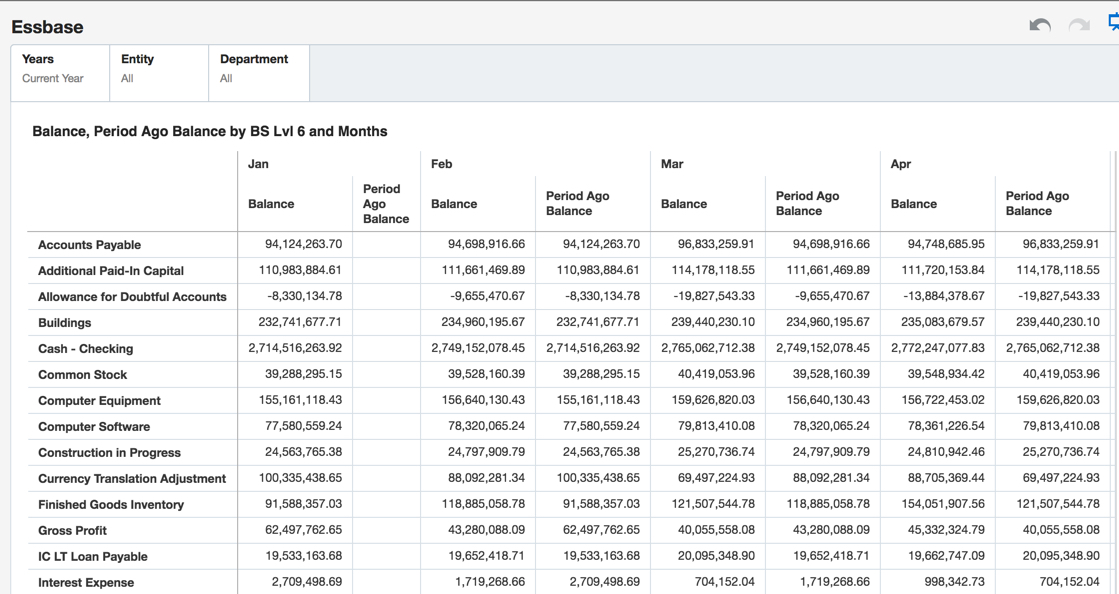 Even if you have Smartview, and can do more or less the same thing, what if you wanted to delegate some of the tedium involved in manually crunching all those rows? You could simply hand off an export to another analyst, and have them plug it right into their own instance of Data Visualization Desktop, which, might I add, comes with your purchase of the DV license. This also, however, leads down the slippery slope into siloing off your department. This approach is essentially doing that, however kept under the quarantine that is DVD, as this blog is touting, and keeping the data with which you are working consistent, you shouldn't be able to do too much damage. The point I'm trying to make is that everything about using DV and DVD as your sort of report crafting and proofing mediums, is super-fluid and smooth. The process from source system to report and over and over again, is super-seamless. Even if I didn't have direct access to the data source I needed, and had to rely on emailed data dumps or other, I can simply upload that sheet right into DV, assign some data types, and get to work. I can even add dynamic filters to the analysis by simply dragging and dropping a column to the filters area. If you're feeling adventurous, you could also display these tables on a dashboard, that perhaps your department looks at to proof them and share in the pleasurable experience that is concocting period-end reporting.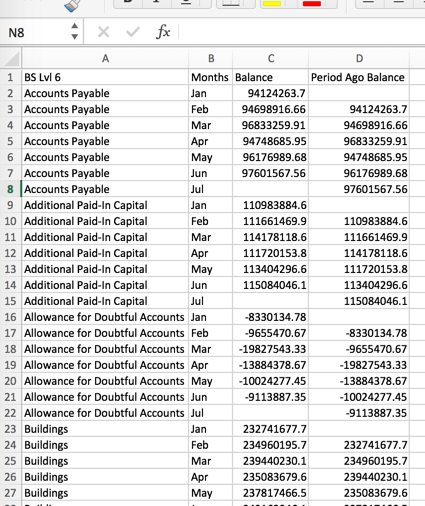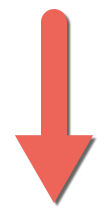 Data Visualization Desktop
Right now, DVD is only out for Windows (with a version for the Mac on the roadmap), which is mostly ok, as most every medium to large size company I have worked with employs Windows as their go-to OS. An analyst can install the program on their desktop machine and be ready to plug away in under 10 minutes. We can take the example spreadsheet above that we dumped out of VA and create our own version of the report right in DVD. One better, we can also blend it with any other source DVD can connect to. This feature, especially, can save lots of time when trying to get your numbers just right for sign off.
Looks Just Like DV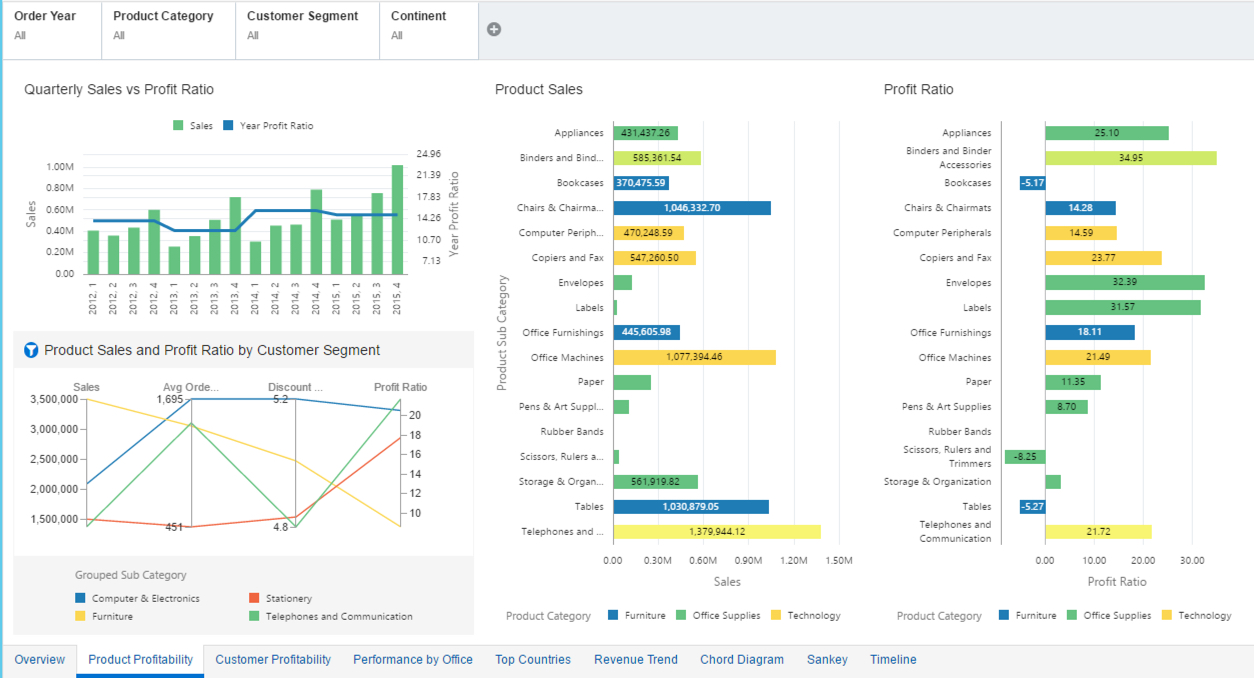 Acts Just Like DV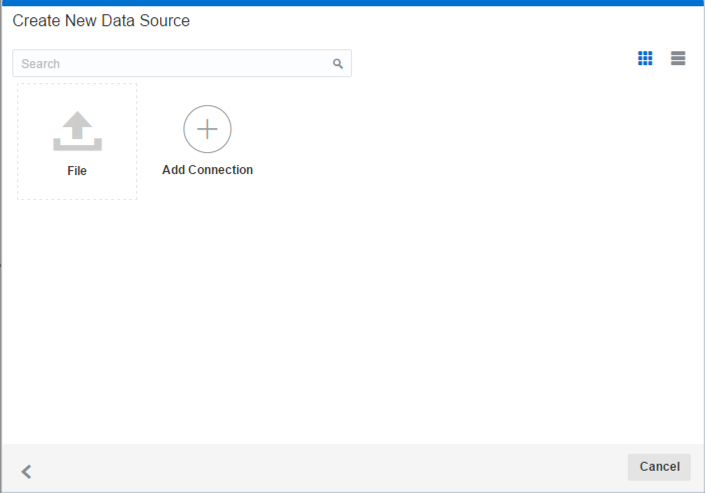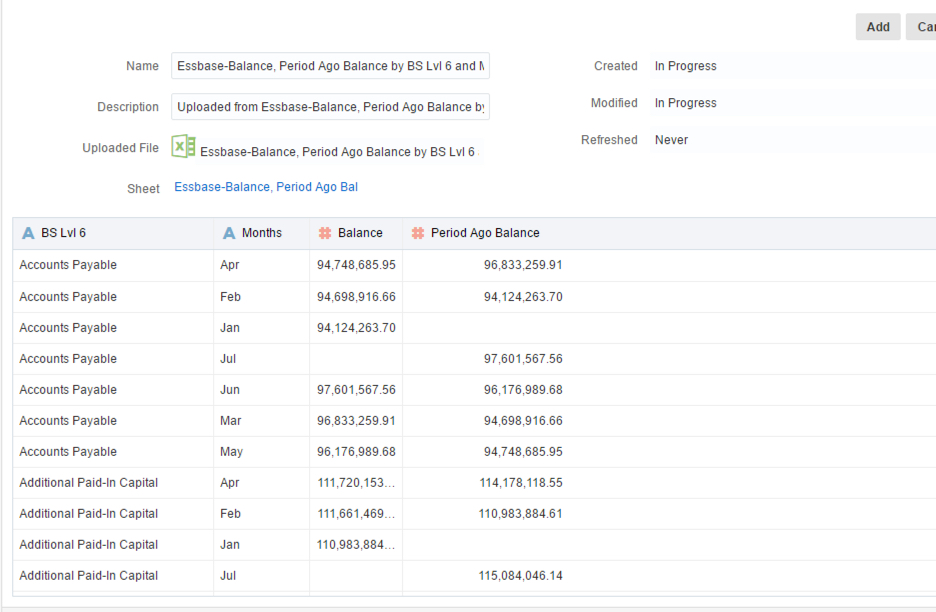 And hold the phone! There's even a native Essbase connector!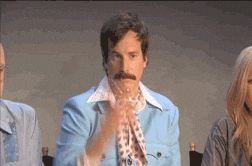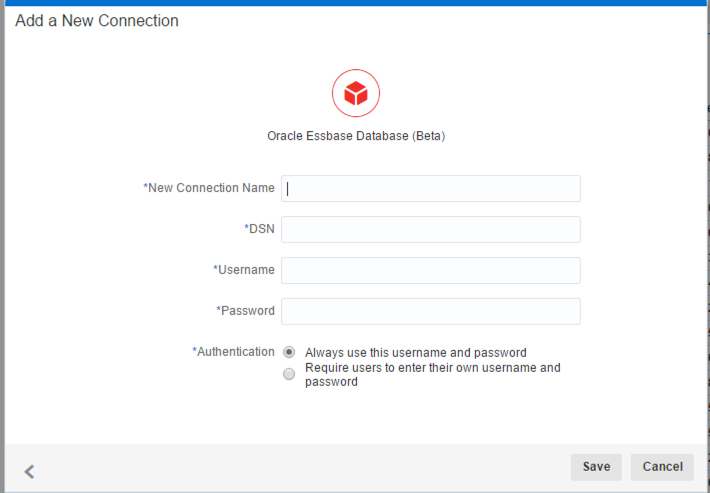 Actually One Better Than DV!
Speaking of connectors, check out the rest of the list, as well as the custom data flow functionality, which allows you to construct and save in-app data transformations to be invoked again, and again, and again...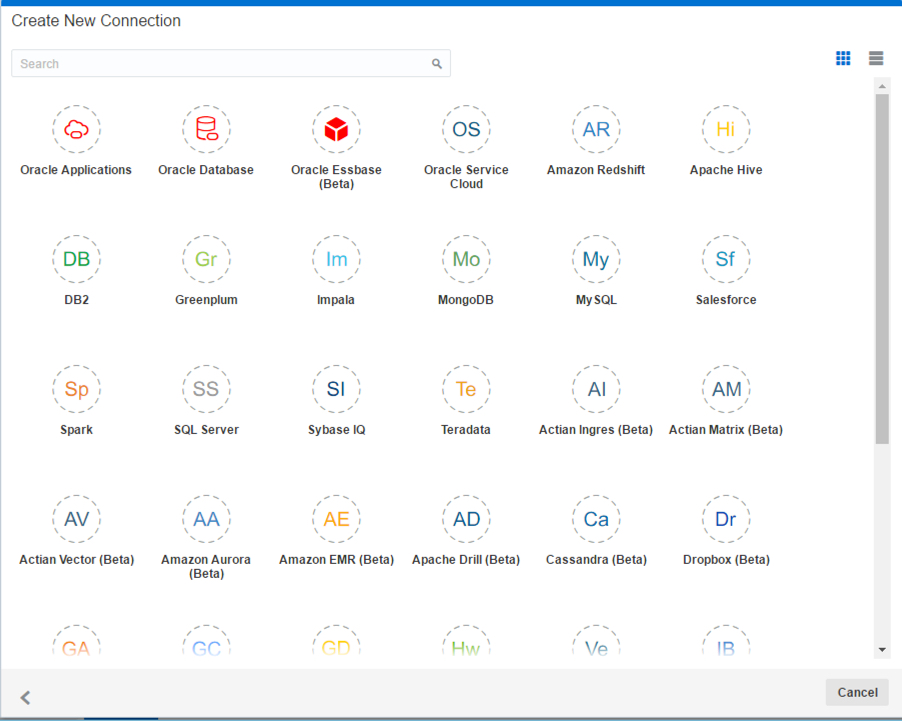 Summary
Flexibility is the name of the game with DV and DVD. So sure, while it isn't the ideal tool for creating precisely formatted financial statements for SEC submission, it sure beats massaging and munging all that data in Excel. And once we're happy with our numbers, either by sharing our reports on a dashboard, or export, we can go ahead and plug our numbers right into whatever tool we are going to use to produce the final product. We've covered a couple of really good concepts, so let's just do a bit of a wrap up to make everything a bit more cohesive.
We can pull data into Data Visualization from OBIEE, from a spreadsheet, or even mash up the two to handle any inconsistencies that may exist at month's/quarter's end. Note that we can also use Smartview to pull directly to Excel. Note that you will be unable to use the OLAP capabilities of Essbase / Essbase in OBIEE, as the data will presented in DV and DVD as flattened hierarchies.

We can share reports in Data Visualization with other analysts or approvers via a dashboard (note that this is not a supported feature, but something that requires only a 'bit' of a hack) or PDF, or hand off our exported data set for further work. This can be to another person using DV or DVD.

Data Visualization Desktop can connect directly to our Essbase source or utilize a data dump from DV / OBIEE to do further work and analysis on the data set. We can also connect DVD to OBIEE, as posted here, in order to extract an analysis from the web catalog. This will at least save us the step of dumping / emailing the report.

All of this app-to-app compatability encourages a sustainable, functional, and fluid reporting environment (warning: data silos!), especially for those who are unfamiliar with the ins and outs of Essbase and / or working with OBIEE.