A focus on Higher Education, HEDW 2017
First, before I get into a great week of Higher Education Data Warehousing and analytics discussions, I want to thank the HEDW board and their membership. They embraced us with open arms in our first year of conference sponsorship. Our longtime friend and HEDW board member, Phyllis Wykoff, from Miami University of Ohio even spent some time with us behind the booth!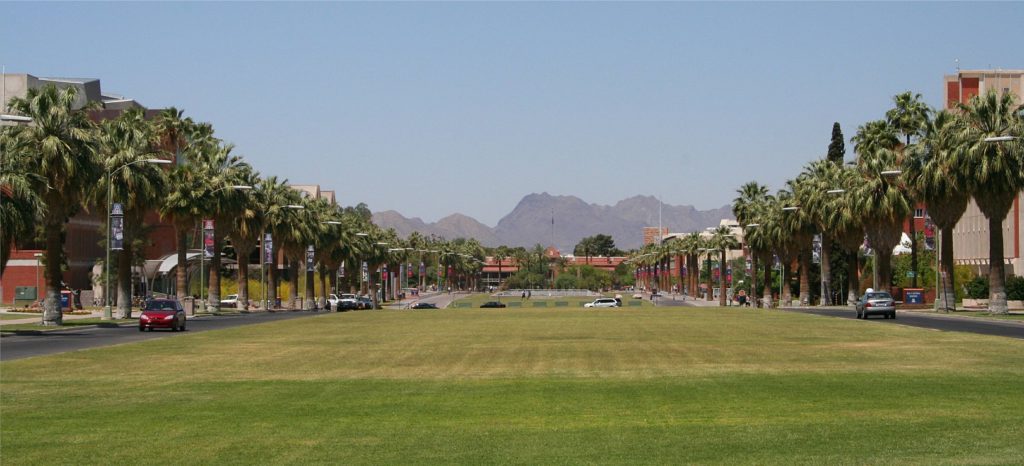 HEDW was in the lovely desert scape of Tucson, AZ at the University of Arizona. Sunday was a fantastic day of training, followed by three days of outstanding presentations from member institutions and sponsors. Rittman Mead wanted to show how important the higher education community is to us, so along with me, we had our CEO-Jon Mead, our CTO-Jordan Meyer, and our US Managing Director-Charles Elliott. If our AirBnB had ears, it would have heard several solutions to the problems of the world as well as discussions of the fleeting athleticism of days gone past. But alas, that will have to wait.
While at the conference, we had a multitude of great conversations with member institutions and there were a few themes that stuck out to us with regard to common issues and questions from our higher education friends. I will talk a little bit about each one below with some context on how Rittman Mead is the right fit to be partners in addressing some big questions out there.
Legacy Investment vs BI tool Diversification (or both)
One theme that was evident from hour one was the influx of Tableau in the higher education community. Rittman Mead is known for being the leader in the Oracle Business Intelligence thought and consulting space and we very much love the OBIEE community. With that said, we have, like all BI practitioners, seen the rapid rise of Tableau within departments and lately as an enterprise solution. It would be silly for the OBIEE community to close their eyes and pretend that it isn't happening. There are great capabilities coming out of Oracle with Data Visualization but the fact is, people have been buying Tableau for a few years and Tableau footprints exist within organizations. This is a challenge that isn't going away.
Analytics Modernization Approaches
We had a ton of conversations about how to include newer technologies in institutions' business intelligence and data warehousing footprints. There is clearly a desire to see how big data technologies like Hadoop, data science topics like the R statistical modeling language, and messaging services like Kafka could positively impact higher education organizations. Understanding how you may eliminate batch loads, predict student success, know if potential financial aid is not being used, know more about your students with analysis of student transactions with machine learning, and store more data with distributed architectures like Hadoop are all situations that are readily solvable. Rittman Mead can help you prioritize what will make the biggest value impact with a Modernization Assessment. We work with organizations to make good plans for implementation of modern technology at the right place and at the right time. If you want more info, please let us know.
Sometimes we need a little help from our friends
Members of HEDW need a different view or another set of eyes sometimes and the feedback we heard is that consulting services like ours can seem out of reach with budgets tighter than ever. That is why we recently announced the Rittman Mead Expert Service Desk. Each month, there are hours available to spend however you would like with Rittman Mead's experts. Do you have a mini project that never seems to get done? Do you need help with a value proposition for a project or upgrade? Did production just go down and you can't seem to figure it out? With Expert Service desk, you have the full Rittman Mead support model at your fingertips. Let us know if you might want a little help from your friends at Rittman Mead.
To wrap up
Things are a changing and sometimes it is tough to keep up with all of the moving parts. Rittman Mead is proud to be a champion of sharing new approaches and technologies to our communities. Spending time this week with our higher education friends is proof more that our time spent sharing is well worth it. There are great possibilities out there and we look forward to sharing them throughout the year and at HEDW 2018 in Oregon!