Rittman Mead are happy to release a new course to the On Demand Training platform.
The OBIEE 12c Systems Management & Security course is the essential learning tool for any developers or administrators who will be working on the maintenance & optimisation of their OBIEE platform.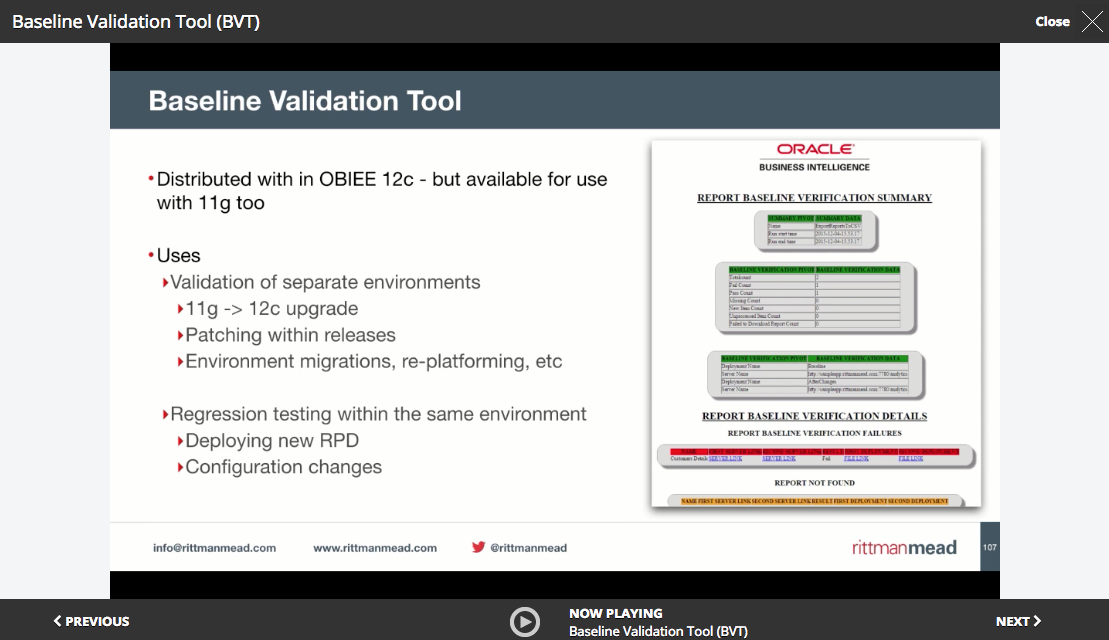 View lessons and live demos from our experts on the following subjects:
What's new in OBIEE 12c
Starting & Stopping Services
Managing Metadata
System Preferences
Troubleshooting Issues
Caching
Usage Tracking
Baseline Validation Tool
Direct Database Request
Write Back
LDAP Users & Groups
Application Roles
Permissions
Get hands on with the practical version of the course which comes with an OBIEE 12c training environment and 9 lab exercises.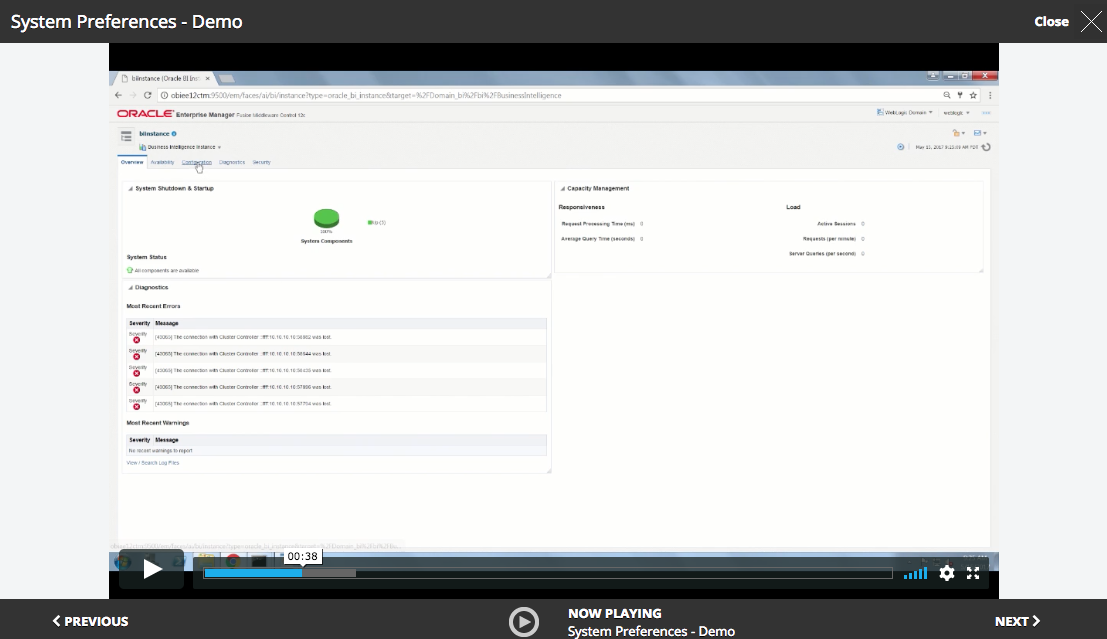 Rittman Mead will also be releasing a theory version of the course. This will not include the lab exercises but gives each of the lessons and demos that you'd get as part of the practical course.
Course prices are as follows:
OBIEE 12c Systems Management & Security - PRACTICAL - $499
30 days access to lessons & demos
30 days access to OBIEE 12c training environment for lab exercises
30 days access to Rittman Mead knowledge base for Q&A and lab support
OBIEE 12c Systems Management & Security - THEROY - $299
30 days access to lessons & demos
30 days access to Rittman Mead knowledge base for Q&A
To celebrate the changing of seasons we suggest you Spring into action with OBIEE 12c by receiving a 25% discount on both courses until 31st March 2018 using voucher code:
ODTSPRING18
Access both courses and the rest of our catalog at learn.rittmanmead.com