I'm pleased to announce that the call for papers for the 5th annual Rittman Mead BI Forum is now open, with abstracts being accepted through to January 31st, 2013.
Last year's BI Forum was the biggest and best ever, running in Brighton, UK and Atlanta, GA in May 2012. This year we're back again at the Hotel Seattle, Brighton, and moving venues in Atlanta to the Georgia Tech Hotel and Conference Center. As in previous years, the BI Forum is centred around OBIEE and related products such as Oracle Data Integrator, Oracle Endeca, Oracle Essbase and Oracle Database, as well as technologies and concepts such as big data, BI methodology, and BI "best practices".  What makes this event unique is the audience and its size - we keep the numbers to around sixty attendees at each event, the audience is at intermediate-to-expert level, there's no marketing or sales presentations, the atmosphere is informal, and we concentrate as much on networking and discussions as we do on the actual sessions.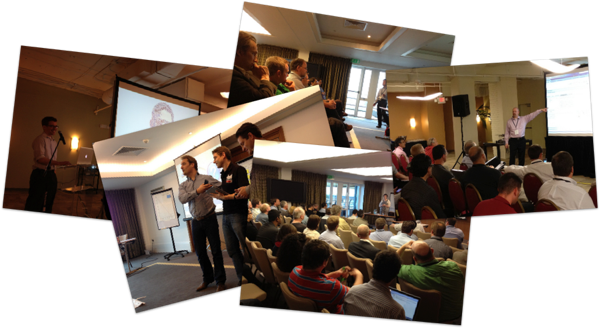 We've had some fantastic speakers over the years, presenting on all aspects of OBIEE development, product internals, case studies and project approaches, and we're proud to have a speaker mix that includes industry experts, Oracle product managers, and presenters that were previously unknown but have gone on to take "best speaker" award. For each of the two events we'll generally select eight one-hour presentations, and three TED-style ten-minute sessions, and nearer the event we'll invite suggestions on what this year's debate will be.
For now though, the call for papers is now open, and you can propose presentations for either the Brighton event, the Atlanta event, or both. At the end of January we'll invite anyone thinking of attending to vote for their favourite presentations, and we'll take those votes, along with a bit of "curating" from myself, and publish the agenda.
The call for papers website is here : Rittman Mead BI Forum 2013 Call for Papers - and abstracts will be accepted through to the end of January 2013. 
For a roundup of last year's BI Forum events, including details of the sessions and presentation downloads, you can visit the BI Forum 2012 roundup page on our blog. Any questions, just drop me an email at mark.rittman@rittmanmead.com.