Rittman Mead at ODTUG KScope'15, Hollywood Florida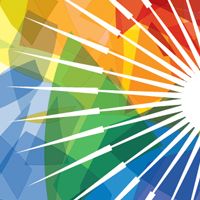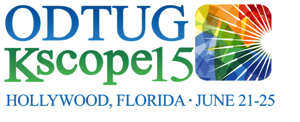 ODTUG KScope'15 is running in Hollywood, Florida next week and Rittman Mead are running a number of sessions during the week on OBIEE, Essbase, ODI and Big Data. I've personally been attending ODTUG KScope (or "Kaleidoscope", as it used to be known) for many years now and it's the best developer-centric conference we go to, coupled with amazing venues and a great community atmosphere.
Sessions we're running over the week include:
Gianni Ceresa : 2-in-1: RPD Magic and Hyperion Planning "Adapter"
Jerome : Manage Your Oracle Data Integrator Development Lifecycle
Michael Rainey : Practical Tips for Oracle Business Intelligence Applications 11g Implementations
Michael Rainey : GoldenGate and Oracle Data Integrator: A Perfect Match
Mark Rittman : Bringing Oracle Big Data SQL to OBIEE and ODI
Mark Rittman : End-to-End Hadoop Development Using OBIEE, ODI, and Oracle Big Data
Mark Rittman : Thursday Deep Dive - Business Intelligence: Bringing Oracle Tools to Big Data
Andy Rocha & Pete Tamisin : OBIEE Can Help You Achieve Your GOOOOOOOOOALS!
We'll also be taking part in various "Lunch and Learn" sessions, community and ACE/ACE Director events, and you can also talk to us about our new OBIEE "User Engagement" initiative and how you can get involved as an early adopter. Details and agenda for KScope'15 can be found on the event website, and if you're coming we'll look forward to seeing you in sunny Hollywood, Florida!