UKOUG Partner of the Year Awards 2015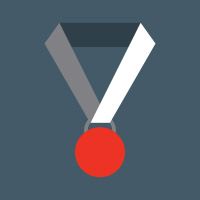 It's that time of year again for the UKOUG Partner of the Year Awards. This year we have been nominated for 4 awards:
Engineered Systems Partner of the Year Award
Business Analytics Partner of the Year Award
Training Partner of the Year Award
Emerging Partner of the Year Award
The awards are decided by "end users of Oracle-related products or services" i.e. you, so we would like to ask you to vote for us by going to this link.
I would like to propose four reasons why I think we deserve these awards.
Research, development and sharing
The culture at Rittman Mead has always been to delve into the tools we use, push their boundaries and share what we learn with the community. Internally, we have formalised this by having our own in house R&D department. People like Robin Moffatt, Jordan Meyer and Mark Rittman spend a lot of time and effort looking at the core Oracle data and analytics toolset to determine the optimal way to use it and see which other leading edge tools can be integrated into it.
This has given rise to a huge amount of freely available information ranging from a whole series on OBIEE performance tuning to drinks cabinet optimisation.
We have also worked with Oracle to produce a new version of their reference architecture that was the first one to incorporate the new wave of big data technologies and approaches such as Hadoop and a data reservoir.
Delivery
One of the main drivers for our R&D department is to make us more effective at delivering data and analytics projects.
We are continually investigating common and new approaches and design patterns found in the world of ETL, data warehousing, business intelligence, analytics, data science, big data and agile project delivery, and combining them with our experience to define optimal ways deliver projects.
Again, we share a lot of these approaches through talks at Oracle and community conferences, blog posts and routines shared on our GitHub repository.
Learning and education
Learning is key to everything we do in life, and as such, we see the provision of independent courses for Oracle business intelligence and data integration tools as key for the industry. We have developed our own training materials based on the different roles people play on projects, for example we have a Business Enablement Bootcamp aimed at end users and OBIEE Bootcamp aimed at developers. We know from our feedback forms how effective this training is.
To supplement the training materials we also wrote the official OBIEE Oracle Press book based around the same examples and data sets.
Optimisation
Our key role as an Oracle partner and member of the Oracle community is to optimise the value any organisation gets from investing in Oracle data and analytics related software and hardware.
This is something that requires a long term commitment, a high level of investment and a deep level of knowledge and experience, which is hopefully demonstrated above. To this end, we are prepared to often go beyond the level of information that Oracle can offer and in certain cases challenge their own understanding of the tools.
We were the first UK partner to buy an Exalytics server, for example, and have written a whole host of articles around the subject. Similarly we are the proud owner of a BICS pod and we are now evaluating how organisations can effectively use cloud in their strategic business intelligence architectures and then, if they do, the best approach to integrating it.
Finally, we are also investing heavily in user engagement, providing the capability to measure then optimise an organisation's data and analytics systems. We believe user engagement is directly and measurably linked to the return organisations get from their investment in Oracle data and analytics software and hardware.
In Summary
So, in summary, I hope that the reasons that I outline above explain why we deserve some or all of the above awards, as they act as a great way to recognise the effort put in by all our staff over the course of the year. The voting link is here.