OBIEE 11.1.1.7: Is It Still Supported?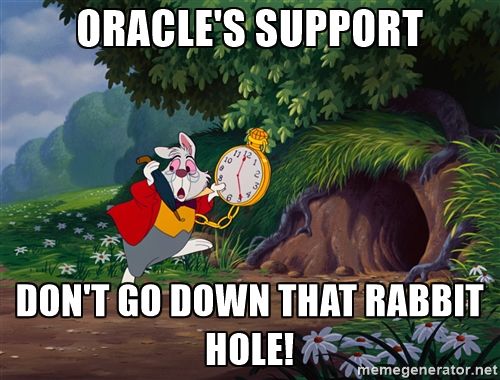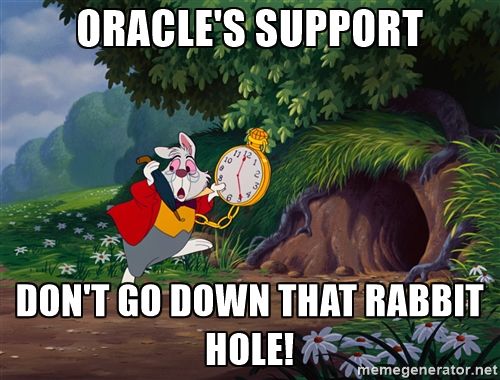 Last week, during a quiet working morning, my colleague Robin Moffatt sent me a link that changed my working focus for few hours.
The link was to "OBIEE 11g: Required and Recommended Bundle Patches and Patch Sets (Doc ID 1488475.1)", a document containing the latest bundle patch (patch set) available for every major OBIEE release.
He spotted that for the first time, the new bundle patch released on 17 Jan 2017 was for OBIEE 11.1.1.9 only, with the latest patch for 11.1.1.7 being the one previously released on 18 Oct 2016.
Moreover there is a clear statement in the document saying that is necessary to be at least on the 11.1.1.7.151020 patch-set or upgrade to 11.1.1.9 (or 12c) in order to receive continued Error Correction Support.
Questions became then naturally:
Is OBIEE 11.1.1.7 still fully supported?
What is Error Correction Support?
How does Oracle Support Work?
How can I verify if my software is supported and when the support ends?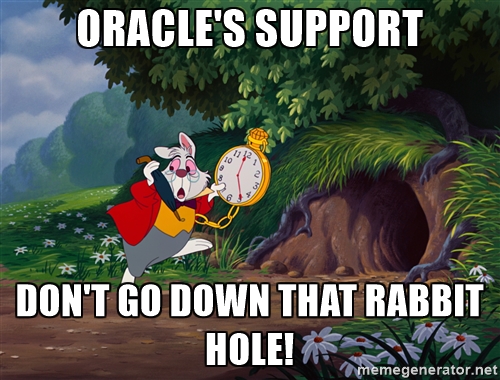 With those questions in mind, I started my wonderful journey in understanding the Oracle support, if you want be my guests then sit down, take a coffee (espresso please) and enjoy the trip.
Understanding OBIEE Oracle Support
Disclaimer: All the information and date mentioned in the post reflect the situation as of the post publication date, Oracle may change them in future. Oracle support documents mentioned in this post should be directly taken as reference.
The documents linked below are mostly regarding OBIEE, for other products please visit Oracle's support website.
Understanding Oracle's support requires patience and the right set of documents, with the main two being:
Lifetime Support Policy: provides the announcements, dates and exceptions for the end of Premier, Extended and Sustaining Support. The detail of the Lifetime Support Policy is by product e.g OBIEE 11.1.1.*.
Error Correction Support Policy: provides details regarding the end of bug correction support per single release (e.g. 11.1.1.7). For OBIEE 12c the Error Correction Support document is merged in the Fusion Middleware document.
The combined information contained in these two sources should be used to determine the status of a specific Oracle's software version.
Oracle's Support Phases
The two documents listed above provide a good starting point, but what do "Premier", "Extended", "Sustaining" and "Error Correction" Support mean?
Doc ID 1664916.1 and Lifetime Support Policy page provide a detailed explanation.
The "Lifetime Support Policy" defines the three main phases for each product (e.g. OBI 11g):
Premier Support: is in the first 5 years (however this timeframe could be changed) from General Availability of a product, during this period bundle patches are released providing error correction and new features with certification for most Oracle or third party support.
Extended Support: almost all the benefits of Premier Support can be extended by another three years after its end with an additional fee.
Sustaining Support: after the end of Premier Support, this option (requiring an additional fee) provides a limited support on existing product bugs but no new developments (e.g. a certified mechanism of connecting OBIEE 10g to Impala); can be extended for an unlimited amount of time.
The first two phases are also considered Error Correction Support since are the only two where new bug/security related patches are provided. After the end of Error Correction Phase no more patches will be released for a certain product.
Applying the Lifetime Support Policy to OBIEE 11.1.1.* based on Oracle's documentation the following is obtained.

As mentioned before, this is a guideline for the whole OBIEE 11.1.1.* set of products, so how can I determine the end of support for a certain release?
Usually the answer to this question is defined by
The end of the Premier/Extended Support if the release you're checking is the latest available of a product
The end of the release's Grace period: if a newer release is available. The grace period, mentioned in Doc ID 944866.1 is the period of time (usually one year) following the release of a patch set in which Oracle provides fixes for both the new and previous patch set. The grace period is calculated based on the availability of the following release. E.g. since OBIEE 11.1.1.1.9 was released in May 2015, the grace period for 11.1.1.7 should be ended in May 2016. There are however exceptions where the grace period and related error correction support is extented, like for the 11.1.1.7 which now is extended until December 2018 as per OBIEE Error Correction Support document.
The following graph shows the error correction support phases for OBIEE 11.1.1.7.

What Does This Mean For OBIEE 11.1.1.7?
As stated above OBIEE 11.1.1.7 is still in its grace period meaning that bundle patches and security fixes will still be released when needed until Dec-2018.
via GIPHY
Is OBIEE 11.1.1.7 Still The Right Choice?
If all you need is support for your existing and working environment having the latest bundle patch, then yes, you're fine and you'll be until December 2018.
But we all know how long an upgrade takes from planning to the actual execution and testing. Probably you don't want to wait until the end of next year having to rush for the upgrade because your system is getting out of support.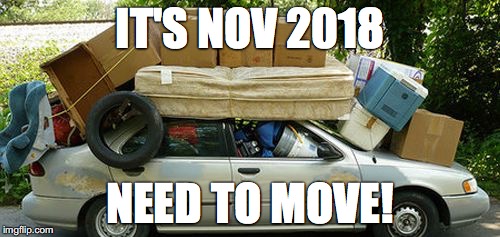 We at Rittman Mead are in favour of a smart upgrade planning and with our fixed cost upgrade process can take care of it while you keep focusing on what matters in your company.
Upgrading
As suggested by Oracle's document there are two options: migrate to the latest 11g release (11.1.1.9) or 12c. Both are valid options - 11.1.1.9 has another few years of premier support, with end of error correction support targeted for Dec-2021 as stated in Oracle's Doc 1664916.1.
If you are opting for the migration, choosing the target release should be based on the features you aim to get and the version stability plan: some options like Visual Analyzer, Advanced Analytics, and Data Mashups are only available on 12c which is the version currently developed, while 11g is on its way out. These points are discussed in more detail below.
Upgrading to OBIEE 11.1.1.9
The migration to 11.1.1.9 might seem easier and it could be done in-place. However it still requires database schema changes, moreover an in-place upgrade has associated risk of having unavailable live environments until all issues are fixed; risk that can be mitigated with an out-of-place upgrade.
You can find a list of 11.1.1.9 new features for end users and system admins in our blog.
Finally, if you migrate to 11.1.1.9, the end of its error correction support in Dec-2021 forces the next milestone in your upgrade path.
Upgrading to OBIEE 12c
On the other hand the migration to OBIEE 12c (with the 12.2.1.2.0 being the latest available as of now) is completely an out-of-place process. There is a requirement on the source 11g version meaning that if you are currently on a pre-11.1.1.7 version, you'll first need to perform a migration to 11.1.1.7 or 11.1.1.9 and then to 12c.
The upgrade process is smooth, with a dedicated upgrade tool taking care of moving the catalog, RPD and part of the security and a Baseline Validation Tool helping in automating the testing.
OBIEE 12c includes several new features with new connectors to big data world that will increase over time and the new options like Visual Analyzer and Data Mashup providing great functionalities directly in the hands of end users.
Check out our 12c migration case study presented at UKOUG!
Rittman Mead Can Help!
Unsure about the support status of your current system and the risks related? With our experience we can help you plan a migration roadmap!
A migration is not a quick process, it needs to be understood and planned correctly, the following are just some examples of our pre-migration activities with clients.
We can advice about best installation/migration processes and the benefits of such upgrades. We can also help you implementing the processes during the migration phase.
Unsure about server capacity?

We can help estimating server sizing based on the number of active users and the enabled features. Our Performance Analytics Service can help understanding and solving bottlenecks.

Unsure about impact on BAU activities?
Our migration approach reduces the Code Freeze time to a minimum; the time to swap between versions in the production environment can also be minimised.
We can help you estimating effort and plans for a successful upgrade based on our experience.
Once the migration in planned, we can implement it for you or assist and support your team! Let us help you!