Oracle Endeca Information Discovery 3.1 and Self- Service Data Mashup capability
Oracle Endeca Information Discovery (OEID) 3.1 has been released yesterday, 7th of November. The new version is a good step forward to satisfy business users with providing much better self-service discovery capabilities. OEID 3.1 now enables its non-technical users to securely run agile business intelligence analysis on variety of data sources in much easier way and without need to IT. On the other hand the integration with Oracle Business Intelligence is now even more tight to the extend that Oracle announced OEID 3.1 as "the only complete data discovery platform for the enterprise". The product data sheet is accessible here and in the same way as older versions of OEID, this software is downloadable via Oracle e-Delivery website which is the Oracle Software Delivery Cloud where you can find downloads for all licensed Oracle products.
On the first release of Provisioning-Service on OEID 3.0 on March 2013, users could upload only one file and it had to be in Excel format. Issue was proving that having data on Endeca Server was a better solution compare to Excel itself. Not being able to join datasources together and having no Text-enrichment analysis on the data was enough to keep the Provisioning service very limited. Good news is that new version has answers to all requirements from a business intelligence provisioning service tool.
Having a quick start, here is a list of new features I came across at first glance:
Users now can join information from multiple sources such as files, databases or other pre-built Endeca Servers. Files can be in Excel format for structured data or JSON for semi-structured data mostly coming from social media interactions which will lead to more easier combination of social media with other available data in enterprise.
Having Geocode data in your source, it should be matter of a click to add a Map component to the dashboard where it will automatically find information it requires from available data sources. New Map component is not only more powerful in what it does, such as being able to display as Heat Layer, but also looks much better!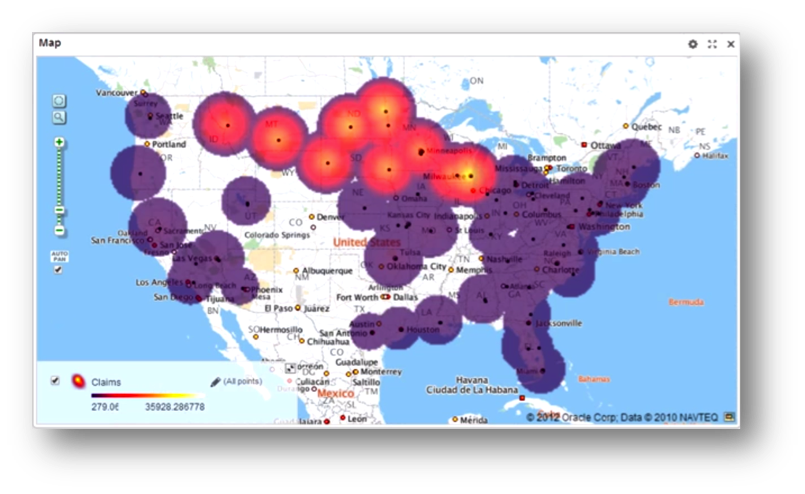 Business users can perform Enrichment on their own unstructured text data to identify hidden entities, sentiment and etc without support from IT. The new application setting has got the capability to add text-enrichment and text taggers to data sources.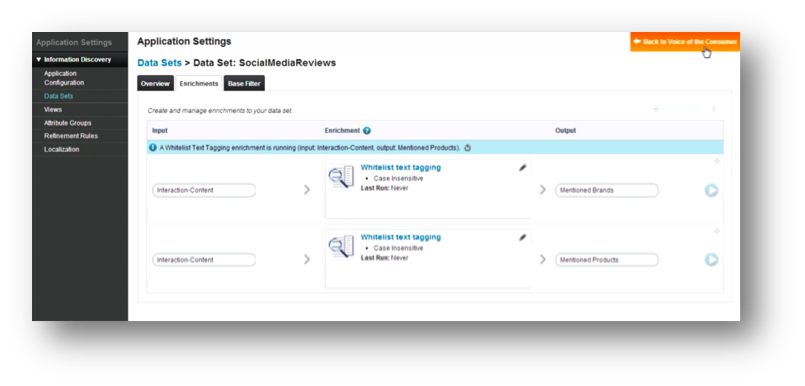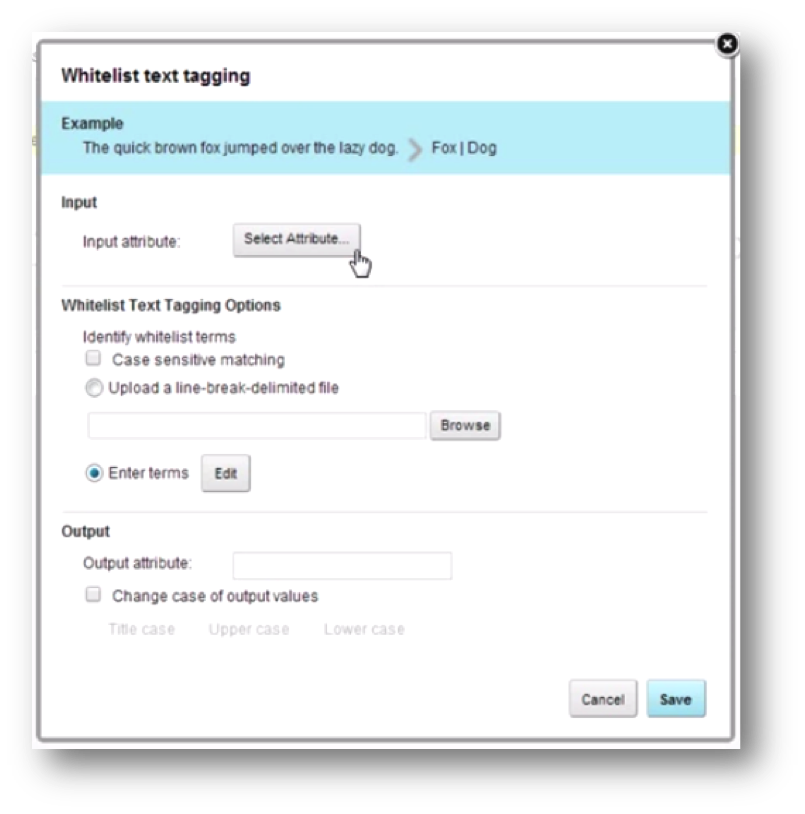 Managing Data sets such as reloading resources, adding record, managing attributes or deleting data sets is quite straight forward with in the application settings.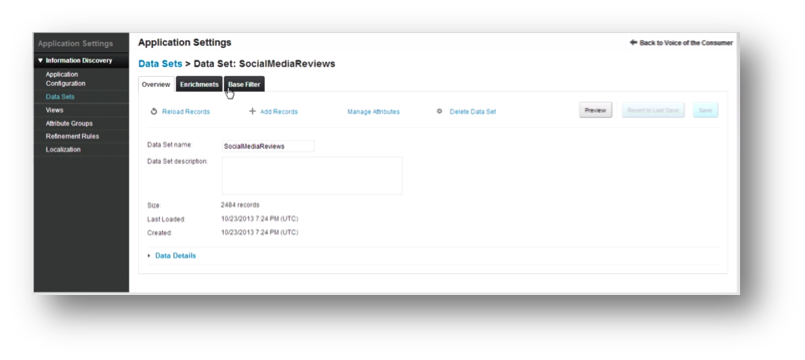 Look out for my next post where I'll go more in-detail in the exciting new features of OEID v3.1.