Preview of Maria Colgan, and Andrew Bond/Stewart Bryson Sessions at RM BI Forum 2014
We've got a great selection of presentations at the two upcoming Rittman Mead BI Forum 2014 events in Brighton and Atlanta, including sessions on Endeca, TimesTen, OBIEE (of course), ODI, GoldenGate, Essbase and Big Data (full timetable for both events here). Two of the sessions I'm particularly looking forward to though are ones by Maria Colgan, product manager for the new In-Memory Option for Oracle Database, and another by Andrew Bond and Stewart Bryson, on an update to Oracle's reference architecture for Data Warehousing and Information Management.
The In-Memory Option for Oracle Database was of course the big news item from last year's Oracle Openworld, promising to bring in-memory analytics and column-storage to the Oracle Database. Maria is of course well known to the Oracle BI and Data Warehousing community through her work with the Oracle Database Cost-Based Optimizer, so we're particular glad to have her at the Atlanta BI Forum 2014 to talk about what's coming with this new feature. I asked Maria to jot down a few worlds for the blog on what she'll be covering, so over to Maria: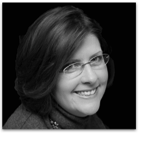 "Given this announcement and the performance improvements promised by this new functionality is it still necessary to create a separate access and performance layer in your data warehouse environment or to run  your Oracle data warehouse  on an Exadata environment?"At Oracle Open World last year, Oracle announced the upcoming availability of the Oracle Database In-Memory option, a solution for accelerating database-driven business decision-making to real-time. Unlike specialized In-Memory Database approaches that are restricted to particular workloads or applications, Oracle Database 12c leverages a new in-memory column store format to speed up analytic workloads.
This session explains in detail how Oracle Database In-Memory works and will demonstrate just how much performance improvements you can expect. We will also discuss how it integrates into the existing Oracle Data Warehousing Architecture and with an Exadata environment.""
The other session I'm particularly looking forward to is one being delivered jointly by Andrew Bond, who heads-up Enterprise Architecture at Oracle and was responsible along with Doug Cackett for the various data warehousing, information management and big data reference architectures we've covered on the blog over the past few years, including the first update to include "big data" a year or so ago.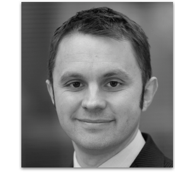 Back towards the start of this year, Stewart, myself and Jon Mead met up with Andrew and his team to work together on an update to this reference architecture, and Stewart carried on with the collaboration afterwards, bringing in some of our ideas around agile development, big data and data warehouse design into the final architecture. Stewart and Andrew will be previewing the updated reference architecture at the Brighton BI Forum event, and in the meantime, here's a preview from Andrew:
"I'm very excited to be attending the event and unveiling Oracle's latest iteration of the Information Management reference architecture. In this version we have focused on a pragmatic approach to "Analytics 3.0" and in particular looked at bringing an agile methodology to break the IT / business barrier. We've also examined exploitation of in-memory technologies and the Hadoop ecosystem and guiding the plethora of new technology choices.

We've worked very closely with a number of key customers and partners on this version - most notably Rittman Mead and I'm delighted that Stewart and I will be able to co-present the architecture and receive immediate feedback from delegates."
Full details of the event, running in Brighton on May 7-9th 2014 and Atlanta, May 15th-17th 2014, can be found on the Rittman Mead BI Forum 2014 homepage, and the agendas for the two days are on this blog post from earlier in the week.