Previewing TimesTen, Endeca and Oracle DW Sessions at the Brighton BI Forum 2014
It's under a week now to the first of the two Rittman Mead BI Forum 2014 events, with Brighton running next week at the Hotel Seattle and then Atlanta the week after, at the Renaissance Atlanta Midtown Hotel. Earlier in the week I went through a more detailed agenda for the Lars George Cloudera Hadoop Masterclass, and the week before Stewart covered-off some of the Oracle sessions at the Atlanta event, but as a final preview of this series I just wanted to talk about three session running at next week's Brighton event.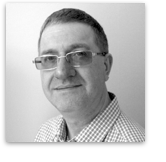 Someone I've got to know pretty well over the last year is Oracle's Chris Jenkins, who's the face of TimesTen development in the UK. I first ran into Chris, and his colleague Susan Cheung, late last year when I posted a series of articles on TimesTen vs. Essbase ASO, and then Chris presented alongside myself and Peak Indicators' Tony Heljula at last year's Oracle Openworld, on TimesTen on Exalytics Best Practices. Chris kindly agreed to come along to the Brighton BI Forum and share some of his tips and techniques on TimesTen development, and also answer some of the questions from members of the audience implementing TimesTen as part of their OBIEE setup. Over to Chris:
"Since the launch of Exalytics TimesTen has been at it's heart delivering high performance access to relational data to support the 'speed of thought' experience. But it hasn't all been plain sailing; each use case has its own specific challenges and correct configuration, adopting best operational practice and properly tuning the TimesTen database to support the workload are essential to getting the best results. When working with customers I often come across situations where things are not setup quite as well as they might be or where a less than optimal approach has been adopted, and this can negatively affect performance or manageability.
In my session I will highlight the most common pitfalls and show how to avoid them. I will also discuss best practices for operation and data loading and look at how to optimise the TimesTen database for your workload. And of course there is the opportunity to ask questions! By the end of the session I hope that you will have a good understanding of how to get the best out of TimesTen for your particular use case."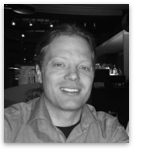 Another speaker speaking for the first time at the BI Forum is Truls Bergersen, but Truls will of course be well-known to the European user group community through his work with the Norwegian Oracle User Group, who run the excellent OUGN conference cruise each year around April. Truls has been working with Oracle's BI and data warehousing tools for many years, but more recently has been taking a close look at Endeca Information Discovery, the search and data discovery tool Oracle added to their BI portfolio a couple of years ago. According to Truls ...
"It's been almost two and a half years now, since Oracle acquired Endeca,and in that period the tool has been given a few enhancements. E.g.improvements have been done to the look-and-feel of the UI, it has beenadded support for loading JSON and OBI presentation tables, and the toolcan now be installed on Weblogic. My two favorite things, however, are theself service provisioning and eBS extensions.
The goal of my presentation is to give the audience a good overview of thetool from a data architect's point of view, and how the tool fits in withand extends your existing BI platform. I will not go into details aboutinstallation and other too technical aspects, but rather look at thetool's capabilities from a data point of view – how can Endeca utilizeOBIEE and visa versa, what can be done in terms of self-service, etc."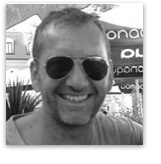 Finally, we're really pleased to be joined by none other than Reiner Zimmerman, who heads-up Oracle's Data Warehouse Global Leaders' Program. Rittman Mead are one of the European partner sponsors of the DW Global Leaders Forum, which brings together the top customers and partners working with Oracle's data warehousing, engineered systems and big data products several times a year in EMEA, the Americas and APAC.  Reiner's also the person most likely to take the "last man standing" award from our own Borkur and Ragnar, so before that happens, over to Reiner:
"The DW & Big Data Global Leaders program is an Oracle development driven strategic customer program to establish a platform for Oracle DW and Big Data customers to discuss best practices and experience with Oracle Product Management and Product Development and our Associate Partners like Rittman Mead.
Our current focus is Big Data and Advanced Analytics and we seek to create best practices around Big Data architectures in terms of Manageability, High Availability and Monitoring Big Data Systems. Learn what the program is, what is can bring to you, how you can participate and what other customers are doing."
The Rittman Mead Brighton BI Forum 2014 runs next week (May 7th-9th 2014) at the Hotel Seattle, Brighton, and there's still a few places left if you register now. Straight-after, we're going over to Atlanta to do it all again at the Renaissance Midtown Atlanta Hotel, with full details of the event agendas here, and the event homepage including registration instructions, here. Hopefully see some of you in Brighton or Atlanta later in May!