Well it's now the Sunday after the BI Forum, and it's time to take a look back at how the first ever expert-level BI Forum in Brighton went. We had fifty attendees from around the world, all of whom were at advanced level in Oracle BI EE, ODI or Essbase and wanted to discuss developing solutions using Oracle's new generation of BI tools.
Looking through the feedback, all attendees rated the event as either "Excellent" or "Very Good", with comments along the lines of "the sessions were truly expert-level", "only experts, vivid discussions, good speakers and finally an event for geeks that's actually interesting" and "keep in touch with experienced, smart people from the Oracle BI community, sharing experience". I'm so glad that the event worked out, it was a bit of a gamble as to whether it'd actually work but from speaking to people at the event, it sounds like everyone got a lot of value out of the two days. Thanks to the delegates, and thanks especially to the speakers who put in such an effort with their presentations.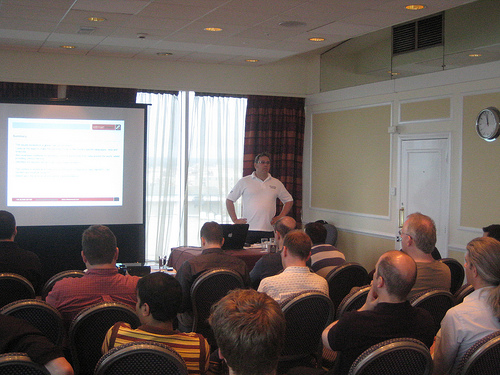 We gathered in feedback at the end of the forum, and one of the questions that we asked was which of the sessions was in their opinion the "Best of the BI Forum 2009", I'm pleased to announce that the winners were:
Anthony Heljula - "Oracle BI EE and SOA"
Adam Bloom - "How to Blow Up the BI Server - A Case Study for Diagnosis of Performance Issues"
Emiel van Bockel - "OBIEE : The Rising Sun (Leaving Stars and Snow Behind)"
Well done to Anthony, Adam and Emiel, and in fact all of the presenters who together made such an effort with their presentations, and indeed to the audience for their questions, observations and feedback.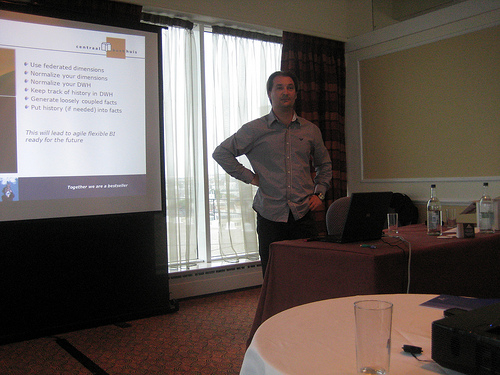 If you are interested in taking a look at any of the presentations, they are available for download here:
As you'd expect from an audience that contained a lot of bloggers, there were lots of postings during and after the event. Here's the ones that I could find, if you've posted something that I've missed, let me know and I'll add it to this posting:
I also posted a number of photos on Flickr, you can see the Flickr group here.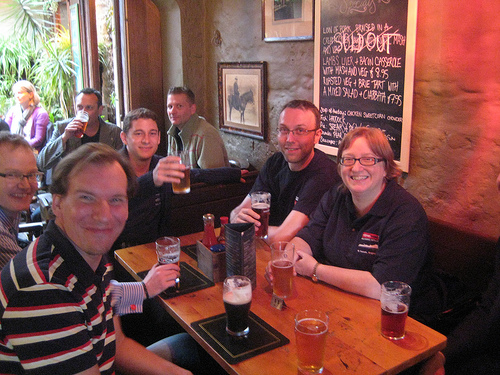 So, that's it for this year. We're definitely going to arrange another BI Forum next year, again in Brighton but at a different hotel, either at the Grand Hotel next door or perhaps in one of the newer ones at the Marina. I'll post details of the event later in the year, and hopefully the attendees from this year's event can stay in touch during the year. Thanks to everyone who came, and I'm glad that the event worked out so well.