BI Forum 2015 Preview -- OBIEE Regression Testing, and Data Discovery with the ELK stack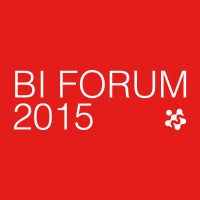 I'm pleased to be presenting at both of the Rittman Mead BI Forums this year; in Brighton it'll be my fourth time, whilst Atlanta will be my first, and my first trip to the city too. I've heard great things about the food, and I'm sure the forum content is going to be awesome too (Ed: get your priorities right).
OBIEE Regression Testing
In Atlanta I'll be talking about Smarter Regression testing for OBIEE. The topic of Regression Testing in OBIEE is one that is - at last - starting to gain some real momentum. One of the drivers of this is the recognition in the industry that a more Agile approach to delivering BI projects is important, and to do this you need to have a good way of rapidly testing changes made. The other driver that I see is OBIEE 12c and the Baseline Validation Tool that Oracle announced at Oracle OpenWorld last year. Understanding how OBIEE works, and therefore how changes made can be tested most effectively, is key to a successful and efficient testing process.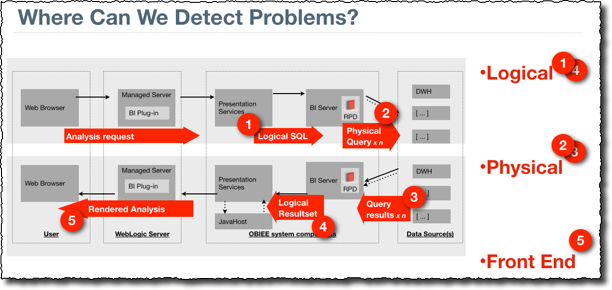 In this presentation I'll be diving into the OBIEE stack and explaining where it can be tested and how. I'll discuss the common approaches and the relative strengths of each.
If you've not registered for the Atlanta BI Forum then do so now as places are limited and selling out fast. It runs May 14–15 with an optional masterclass on Wednesday 13th May from Mark Rittman and Jordan Meyer.
Data Discovery with the ELK Stack
My second presentation is at the Brighton forum the week before Atlanta, and I'll be talking about Data Discovery and Systems Diagnostics with the ELK stack. The ELK stack is a set of tools from a company called Elastic, comprising Elasticsearch, Logstash and Kibana (E - L - K!). Data Discovery is a crucial part of the life cycle of acquiring, understanding, and exploiting data (one could even say, leverage the data). Before you can operationalise your reporting, you need to understand what data you have, how it relates, and what insights it can give you. This idea of a "Discovery Lab" is one of the key components of the Information Management and Big Data Reference Architecture that Oracle and Rittman Mead produced last year:
ELK gives you great flexibility to ingest data with loose data structures and rapidly visualise and analyse it. I wrote about it last year with an example of analysing data from our blog and associated tweets with data originating in Hadoop, and more recently have been analysing twitter activity using it. The great power of Kibana (the "K" of ELK) is the ability to rapidly filter and aggregate data, as well as see a summary of values within a data field: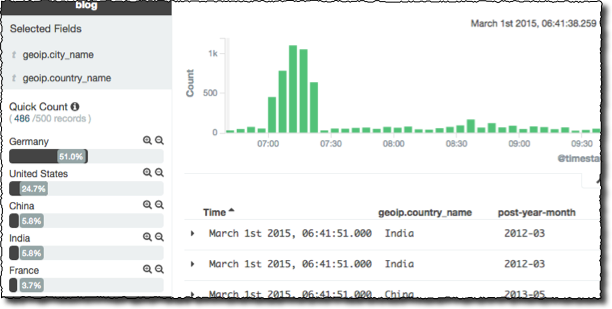 The second aspect of my presentation is still on data discovery, but "discovering data" within the logfiles of an application stack such as OBIEE. ELK is perfectly suited to in-depth diagnostics against dense volumes of log data that you simply could not handle within simple log viewers or Enterprise Manager, such as the individual HTTP requests and types of value passed within the interactions of a single user session: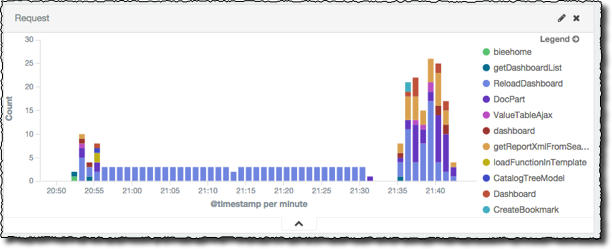 By its nature of log streaming and full text search, ELK also lends itself well to near real time system monitoring dashboards reporting the status of systems including OBIEE and ODI, and I'll be discussing this in more detail during my talk.

The Brighton BI Forum is on 7–8 May, with an optional masterclass on Wednesday 6th May from Mark Rittman and Jordan Meyer. If you've not registered for the Brighton BI Forum then do so now as places are very limited!
---
Don't forget, we're running a Data Visualisation Challenge at each of the forums, and if you need to convince your boss to let you go you can find a pre-written 'justification' letter here.