To complement our strategic partnership with Oracle Corporation, Rittman Mead are very pleased to announce two new technology partnerships to complement our Oracle-based services; with Cloudera, the industry-leading Hadoop software vendor, and with Amazon Web Services, the infrastructure-as-a-service provider that's become the standard for deploying highly-available, secure cloud applications. As business intelligence, analytics and data warehousing systems extend onto the cloud and to encompass big data, these two new partnerships will allow us to offer best-of-breed services in these area whilst complementing our main technology partnership with Oracle. So why Cloudera, why Amazon Web Services, and why now?
Extending BI from the EDW to the "Enterprise Data Hub"
If you're a regular reader of this blog you'll probably have read several articles by myself and other authors about cloud, Hadoop and big data. Whilst the vast majority of BI & DW systems we put together for clients today are based around regular database and application data sources, increasingly customers are asking us to help them bring non-traditional, NoSQL and Hadoop-based data sources into their BI platform, adding what's becoming termed "enterprise data hubs" alongside the more traditional enterprise data warehouses. We're also seeing more interest in deploying these systems into the cloud - either driven by the economics of the cloud vs. on-premise systems, or because other key line-of-business systems are moving into the cloud and it makes sense to deploy your BI there too. And Oracle, of course, have noticed this trend, with support being added to OBIEE and ODI for reporting against, and loading data out of/into Hadoop data sources, and Oracle themselves due to launch Oracle Business Intelligence Cloud Services in the next couple of months.

Oracle of course already have some Hadoop-based products out in the market, including the very-impressive Oracle Big Data Appliance and their Oracle Big Data Connectors, and we think these products have the potential to make a massive impact on the types of project and solutions we can offer customers today. But at Rittman Mead we like to get ahead of the technology curve, and so we decided to in addition partner directly with Cloudera, makers of the Hadoop software within Big Data Appliance but a significant software vendor in themselves, to ensure our team is at the forefront of delivering cutting-edge big data solutions based around Cloudera CDH, Apache Spark and Cloudera Impala.
Over the past few months we've started to deliver projects and PoCs for customers around Cloudera Hadoop technology and Oracle Engineered Systems, Database and BI tools, and what's emerged as our core competence is the ability to bring together Oracle's chosen Hadoop distribution and tools with the core Oracle technologies our customers use. We've developed systems using Oracle's Big Data Connectors, to for example analyse huge datasets across multiple Hadoop nodes using Oracle R Advanced Analytics for Hadoop, and we're currently working with a couple of customers' Oracle DBA teams who are in the process of adopting Oracle Big Data Appliance. Most importantly, as official Cloudera Partners we've got access to their technical and solutions architecture resources, giving us a similar same level of technical backup as we have access to on our core Oracle projects.
BI Moves into the Cloud, for Improved Business Agility and TCO
The other big trend that's driving a lot of innovation in the BI industry is "cloud". If you were at one of our BI Forum events in Brighton and Atlanta this year, you'll know that cloud is front-and-centre in Oracle's product strategy at the moment, both in terms of making BI available as part of the wider Oracle Public Cloud, but also as a way of accelerating innovation and making more of the product self-service. What's now been officially named "Oracle BI Cloud Service" (BICS) was officially launched at last year's Openworld and we're about to help beta-test the product for Oracle prior to its launch later in the year, and we're expecting BICS to be particularly attractive to existing OBIEE customers looking to quickly spin-up departmental BI environments without the need for IT to get involved.
But as I covered in a couple of blog posts earlier in the year, BICS functionality is likely to be limited in its initial incarnation and many customers are going to be looking to run "full" OBIEE in the cloud, along with a full Oracle database and an ETL infrastructure using tools such as ODI or Informatica, and for these types of customer a more complete cloud solution will be needed - which is why we've also partnered with Amazon Web Services, in our view by far the best cloud service provider on the market and the platform behind companies such as Netflix and Dropbox.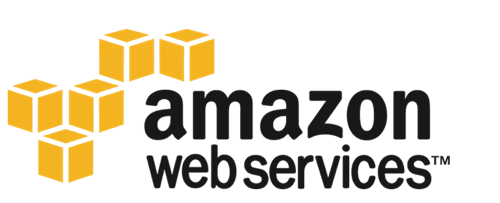 We've been long-term users of Amazon AWS since around three or four years ago, initially running our training servers on the platform but more recently, undertaking internal and customer development work on their "virtual private cloud" platform as part of our new "Extreme BI in the Cloud" initiative. As techies, we appreciate the power and flexibility of the Amazon AWS API which we use to script and automate much of our "DevOps" work, and we're finding more and more of our customers are moving to AWS independently, due to their excellent uptime and levels of customer service, and the wide ecosystem of AWS-native and partner products such as Amazon Redshift, Amazon Elastic MapReduce, Amazon EC2 and S3, and Attunity Cloudbeam. Again, we've partnered officially with Amazon AWS so that we can train our team-up and access technical and solutions architecture resources, and as with the Cloudera partnership, our particular specialisation is in deploying Oracle-based technologies onto the Amazon AWS platform.
So does this mean that Rittman Mead are de-emphasising our Oracle Partnership or otherwise taking our attention away from solutions built-on OBIEE, ODI, Essbase and the Oracle Database? Far from it; the core of the company will always be around Oracle technology, but by partnering with two best-of-breed complementary organisations - Cloudera, for Oracle-centric Hadoop and big data solutions, and Amazon AWS, for cloud and hybrid deployments - we can continue to offer customers the most innovative and industry-leading solutions as BI evolves from its database and on-premise roots to cover big data and cloud deployments.
Look out for our our blog over the coming months as we cover integrating Oracle technology with Cloudera's Hadoop platform and Oracle Big Data Appliance, and look out for products and services where we combine Oracle and Cloudera technology in innovative ways, creating cutting edge solutions for our customers both on-premise, in the Amazon and Oracle clouds, or as hybrid on-premise/cloud deployments.